1991- Present Fallen Heroes
Officer Mark S. Lentz
Fallen Heroes: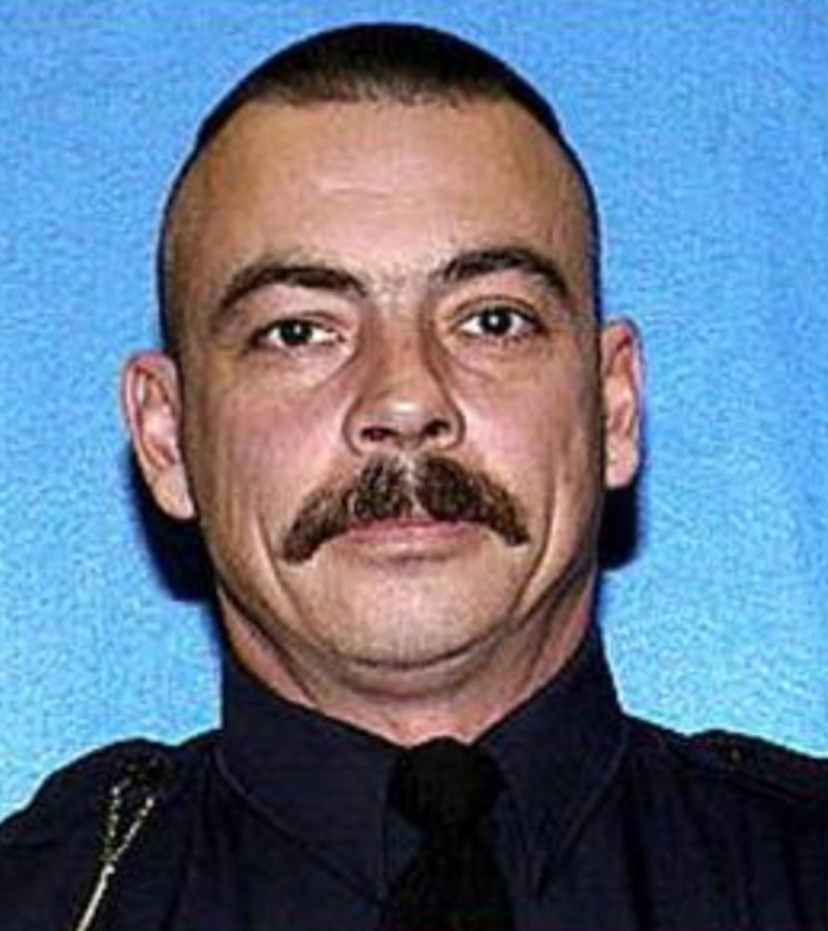 Mark Lentz
Appointed:
November 26, 2001
Deceased:
September 18, 2019
On August 3, 2017, Police Officer Mark S. Lentz sustained injuries, when his police motorcycle was intentionally struck by a vehicle from behind as he attempted to stop another car near the intersection of North 27th Street and West Clybourn Street. The drivers of both stolen vehicles were associates and involved in committing robberies prior to being pulled over.
Officer Lentz remained under medical care until his passing, on September 18th, 2019, due to complications related to his injury.
Officer Lentz had served with the Milwaukee Police Department for 18 years and served on the Motorcycle Unit. He was awarded the Purple Valor Star Award.
Officer Matthew Rittner
Fallen Heroes: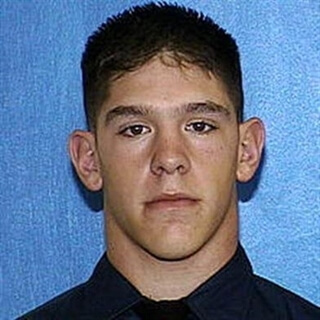 Matthew Rittner
Appointed:
December 10, 2001
Deceased:
February 6, 2019
On Wednesday, February 6th, 2019, at about 9:17 a.m., the Milwaukee Police Department's Tactical Enforcement Unit responded to the 2900 block of South 12th Street to conduct a search warrant. The target of the search warrant was wanted for the illegal sale of firearms and drugs. While conducting the search warrant, officers announced themselves as police at which time the suspect fired several rounds. Officer Matthew Rittner was struck by gunfire and transported to Froedtert Hospital, where he unfortunately succumbed to his injuries.
Officer Rittner was 35 years old. He began his career as a police aide in 2001 and had dedicated 17 years of his life to the Milwaukee Police Department and to the City of Milwaukee. He was a tenured member of the Tactical Enforcement Unit and a veteran of the United States Marines Corps. Officer Rittner is a beloved member of our agency and has received a number of medals and awards.
Officer Michael Michalski
Fallen Heroes: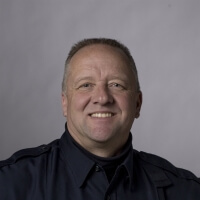 Michael Michalski
Appointed:
February 19, 2001
The Milwaukee Police Department expresses sympathy to the family of Police Officer Michael Michalski, who passed away on Wednesday, July 25, 2018, at the age of 52. Officer Michalski lost his life that evening as he was attempting to locate and arrest an armed felon.
Police Officer Michalski was appointed to the Department on February 19, 2001. He was first assigned to District Two, where he remained until 2007. He then joined the Neighborhood Task Force – Street Crimes Unit and later transferred to South Investigations Division – Fugitive Apprehension Unit. His final tour of duty was in the Criminal Investigation Bureau – Special Investigations Division.
Officer Charles G. Irvine JR.
Fallen Heroes: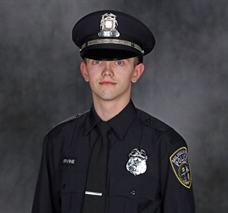 Charles G. Irvine Jr.
Appointed:
August 4, 2014
Police Officer Charles G. Irvine Jr. died on June 7, 2018 as a result of a crash of his squad car on Milwaukee's Northwest Side. Officer Irvine and his partner were involved in the pursuit of a reckless vehicle at which time the squad crashed near N. 76th Street and W. Silver Spring Drive. The officers were transported to Froedtert Hospital with serious injuries. Officer Irvine died as a result of his injuries despite the heroic, lifesaving measures of the Milwaukee Fire Department and the medical team at Froedtert.
Officer Irvine was 23-years-old and assigned to District Four. He began his service with the Milwaukee Police Department at the age of 19 and became a police officer at the age of 21.
The other officer suffered serious injuries in the crash.
Officer Wendolyn Tanner
Fallen Heroes: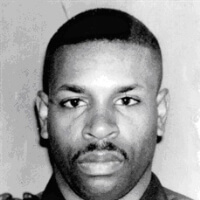 Wendolyn Tanner
Appointed:
November 9, 1992
Deceased:
September 7, 1996
On Saturday, September 7, 1996, Officer Wendolyn Tanner was shot and killed during a foot chase of a known felon and parole violator that he and his partner were attempting to arrest.
Officer Tanner and his partner observed a suspect wanted on a warrant in the area of N. 20th Street and W. Hampton Avenue. As they approached the suspect, he fled on foot. During the chase, the suspect fired several shots at the officers. One bullet struck Officer Tanner in the side, between the panels of his vest. His partner was able to return fire and shot the suspect who was later taken into custody after officers followed his blood trail.
Officer Tanner was 29 years old and had served with the Milwaukee Police Department for 4 years. He was survived by his expectant fiancée.
Officer Michael A. Niehoff
Fallen Heroes:
Michael A. Niehoff
Appointed:
October 28, 1991
Deceased:
November 30, 1994
Rushing to another police officer's call for assistance, Officer Michael Niehoff was killed when the squad car he was riding in collided with another squad car at the intersection of N. Sherman Boulevard and W. Burleigh Street around 4 a.m. on November 30, 1994. Two other officers were injured in the crash.
Officer Niehoff was 27 years old with three years of service with the Milwaukee Police Department at the time of his death.
Officer William A. Robertson
Fallen Heroes: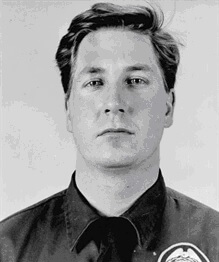 William A. Robertson
Appointed:
September 27, 1993
Deceased:
September 7, 1994
Officer William A. Robertson was shot and killed just 15 minutes into his shift, in the early hours of September 7, 1994, when a bullet was fired into the police van he was riding in at N. 24th Street and W. Brown Street in a random and unprovoked attack.
Officer Robertson had graduated from the Police Academy only six months prior and was still in field training when he was struck by gunfire while on patrol. Robertson was sitting in the passenger seat of the van which was being driven by his partner, a 10-year veteran officer who was training Robertson.
As they turned south onto 24th Street, the shot rang out. The bullet pierced the driver's side of the van and traveled across to the passenger area and struck Robertson from behind in the left shoulder.
The ambush was committed by two suspects. One of the men was standing on a corner next to a stop sign. When the van approached, he signaled to the second suspect who was hiding in a nearby vacant lot. The second suspect fired a rifle shot into the van, striking Officer Robertson.
Both men were convicted of murder and sentenced to life in prison.
Officer Robertson was 31 years old and married. His wife was seven months pregnant with twins at the time. He had also worked as a police officer for Whitefish Bay for six years before joining the Milwaukee Police Department.