Milwaukee Police Historical Society Staff
Most of our staff is comprised of retired Milwaukee Police Department officers. All of us share a sense of duty to preserve the history of the Department. In addition to the staff members profiled on this page, we have many officers who pitch in to help with our mission, as well as local citizens who volunteer their time and talents to help make this all possible.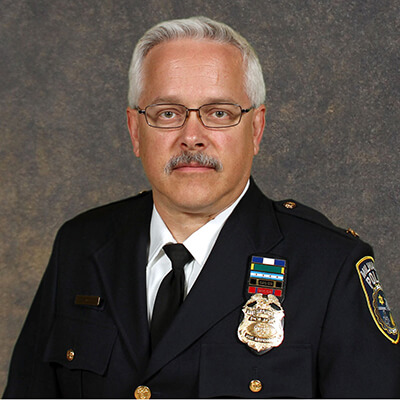 Stephen R. Basting
President
Stephen Basting served with the Milwaukee Police department for over 28 years retiring in 2017 as the Inspector responsible for all nighttime police operations. He created and led the 300 member Major Incident Response Team to numerous out-of-state deployments to assist in managing national security events. As a lieutenant, and later captain, he commanded the Neighborhood Task Force and the downtown district. While downtown he created the Responsible Entertainment District policing plan responsible for lowering crime 58% in the entertainment areas. He also taught at the police academy as an officer, sergeant and, lastly, as a lieutenant. Currently, Basting works as a project manager for Milwaukee Downtown BID #21 and as an adjunct instructor for Southeastern Tactical LLC.
Steve has been on the board of directors serving in different capacities since its inception in 1996. He currently serves as the president.
David Baker
Vice President
David Baker joined the MPHS board in 2019 and currently serves as the Vice President. He served with the Milwaukee Police Department for over 28 years and retired from the department in 2013 with the rank of Detective.
David has worked a wide-range of assignments, including uniform patrol at District Seven, field training officer, District Auto Theft Squad, District Burglary Squad, Criminal Investigation Bureau, Gang Squad, Gang Crimes Intelligence Division, Vice Control Division, Fusion Center, and High-Intensity Drug Trafficking Area (HIDTA). He also participated in numerous interagency task forces and investigations with the Federal Bureau of Investigation, Internal Revenue Service-Criminal Investigations, Wisconsin Department of Justice/Division of Criminal Investigation, US Secret Service, US Marshals Service, ATF, and US Drug Enforcement Administration.
Currently, David works as a corporate security professional for a global financial institution covering the Midwest region of the United States and Canada.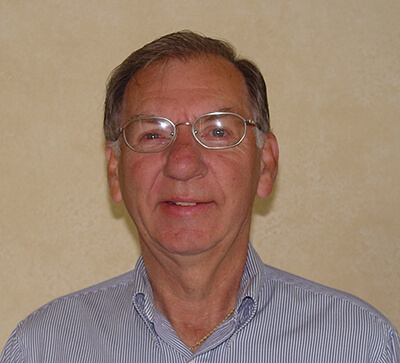 Frederick Haas
Secretary
Frederick Haas became a charter member of the MPHS when it was first formed. He eventually was elected to the board, serving as secretary for numerous years, and continues to serve in this position. He was appointed as a Patrolman on November 2, 1964, serving at District 2 until his promotion to Detective on January 8, 1978. As a Detective, he worked the Vice Squad and Criminal Investigation Bureau general duty assignments until late 1980 when he became an Arson/Fire Investigator.
Fred graduated with honors from MATC, police science in 1976. He continued his education in the fire field, attending the National Fire Academy in Emmitsburg, Maryland. He also joined the Wisconsin Arson Insurance Council, comprised of fire, police and insurance investigators, becoming president. He joined the International Association of Auto Theft Investigators (IAATI), the International Association of Arson Investigators (IAAI), the Wisconsin chapter of IAAI, and attended over 1500 hours of arson/auto theft seminars in Illinois, Iowa, Florida, Oklahoma, Minnesota, Michigan and Wisconsin. He was the Wisconsin chapter's Arson Seminar Chairman for 18 years. He became the first Certified Arson Investigator for the Milwaukee Police Department. He retired on April 23, 1996, after 31 ½ years of service.
Fred's hobby for the past 40 years has been collecting law enforcement badges, patches and other law enforcement memorabilia. Currently, he and his wife Lynn are the owners of Haas Badge & Emblems, suppliers of uniform insignia, badges and patches to various police and fire departments throughout Wisconsin.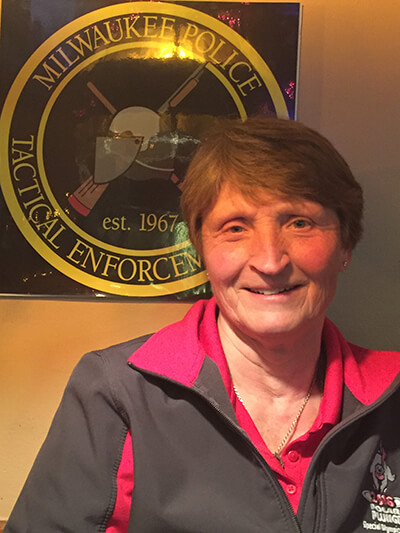 Kathy R. Schult
Treasurer
Kathy Schult was appointed to the Milwaukee Police Department on February 15, 1982. After graduating from the Police Academy in July 1982, she was assigned to District 2 late shift and moved to the early shift after one year. Kathy spent approximately 20 years at District 2 in a wide range of assignments, including uniform patrol, beat officer, bicycle patrol, gang squad, and community liaison officer in charge of the young adult Police Explorer program. In 1988, she worked in an undercover capacity at the lakefront investigating vice related offenses. Kathy was transferred to the Milwaukee Police Academy and assisted with recruit training and as a school resource officer. She also served as a coordinator of the Police Auxiliaries Program, Police Explorer Program, and Special Olympics Program. Kathy was a member of the Honor Guard, Police Officer Support Team (POST) and Major Incident Response Team (MIRT).
Kathy retired on June 15, 2013 after 31 years, 5 months of service as a police officer. She volunteers for the Special Olympics Milwaukee Public School Adaptive Athletics Program, the Muskego Police Explorer Program, and is an active member of many organizations. She currently works part-time for the Milwaukee Brewers. She has been on the board of directors for several years and currently serves as treasurer.