1855 - 1920 Fallen Heroes
November 24, 1917 Bombing
Fallen Heroes: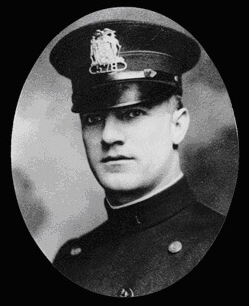 Frank Caswin
Appointed:
February 1, 1915
Deceased:
November 24, 1917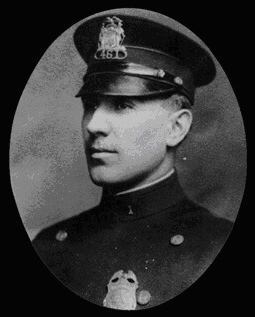 Henry Deckert
Appointed:
October 2, 1913
Deceased:
November 24, 1917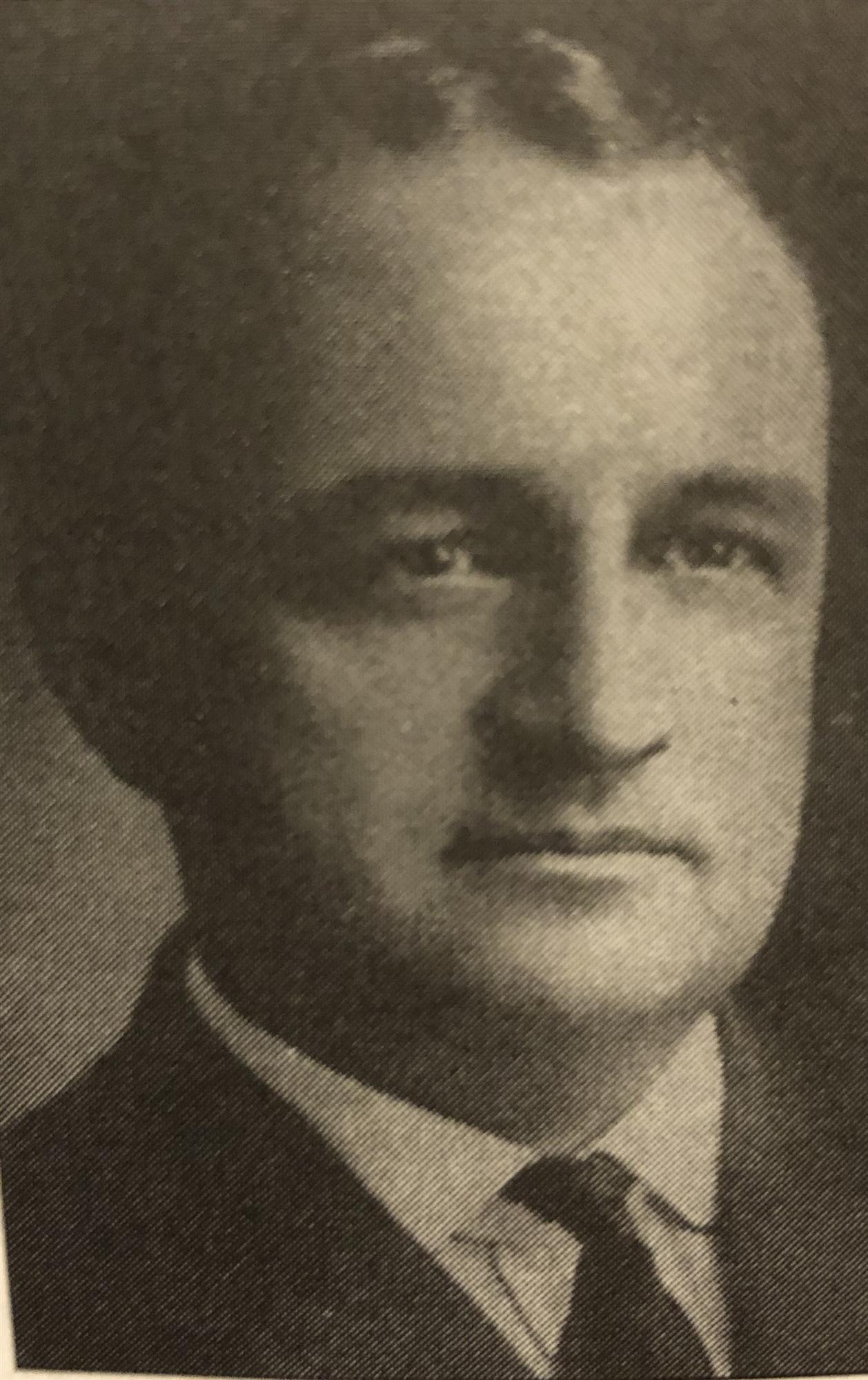 Fred Kaiser
Appointed:
February 7, 1905
Deceased:
November 24, 1917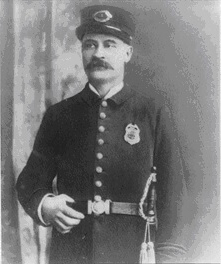 David O'Brien
Appointed:
November 4, 1887
Deceased:
November 24, 1917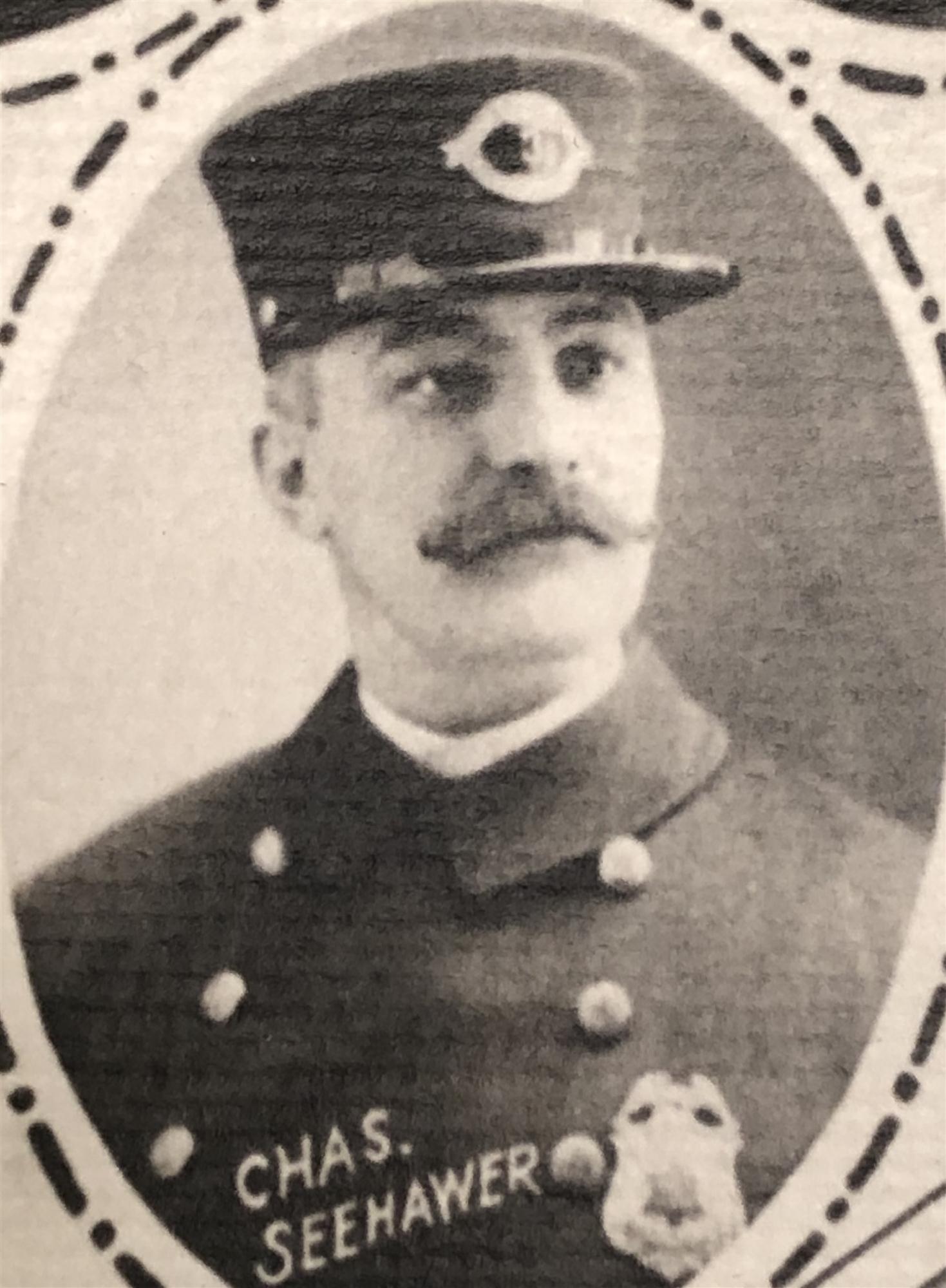 Charles Seehawer
Appointed:
December 1, 1899
Deceased:
November 24, 1917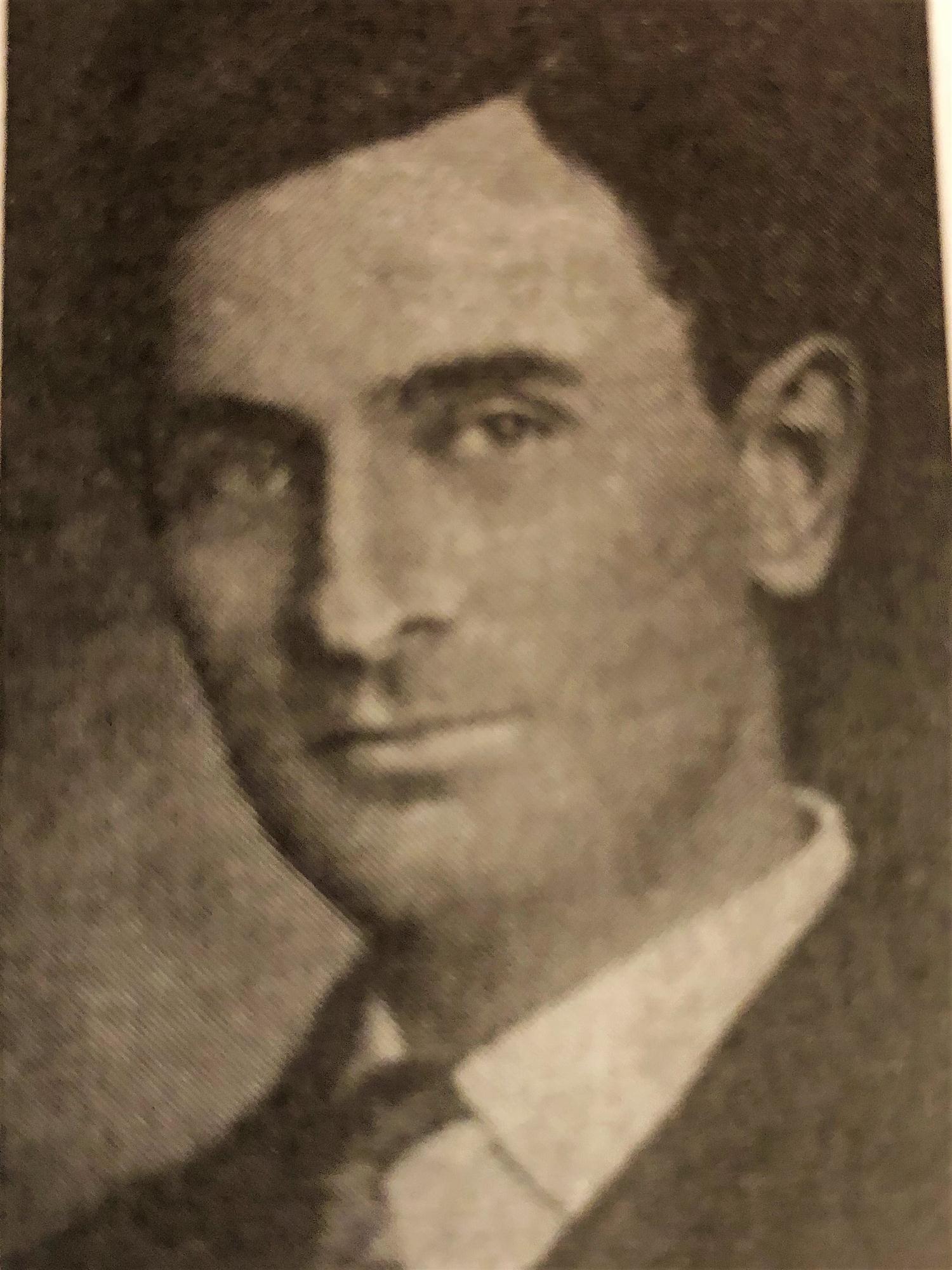 Edward Spindler
Deceased:
November 24, 1917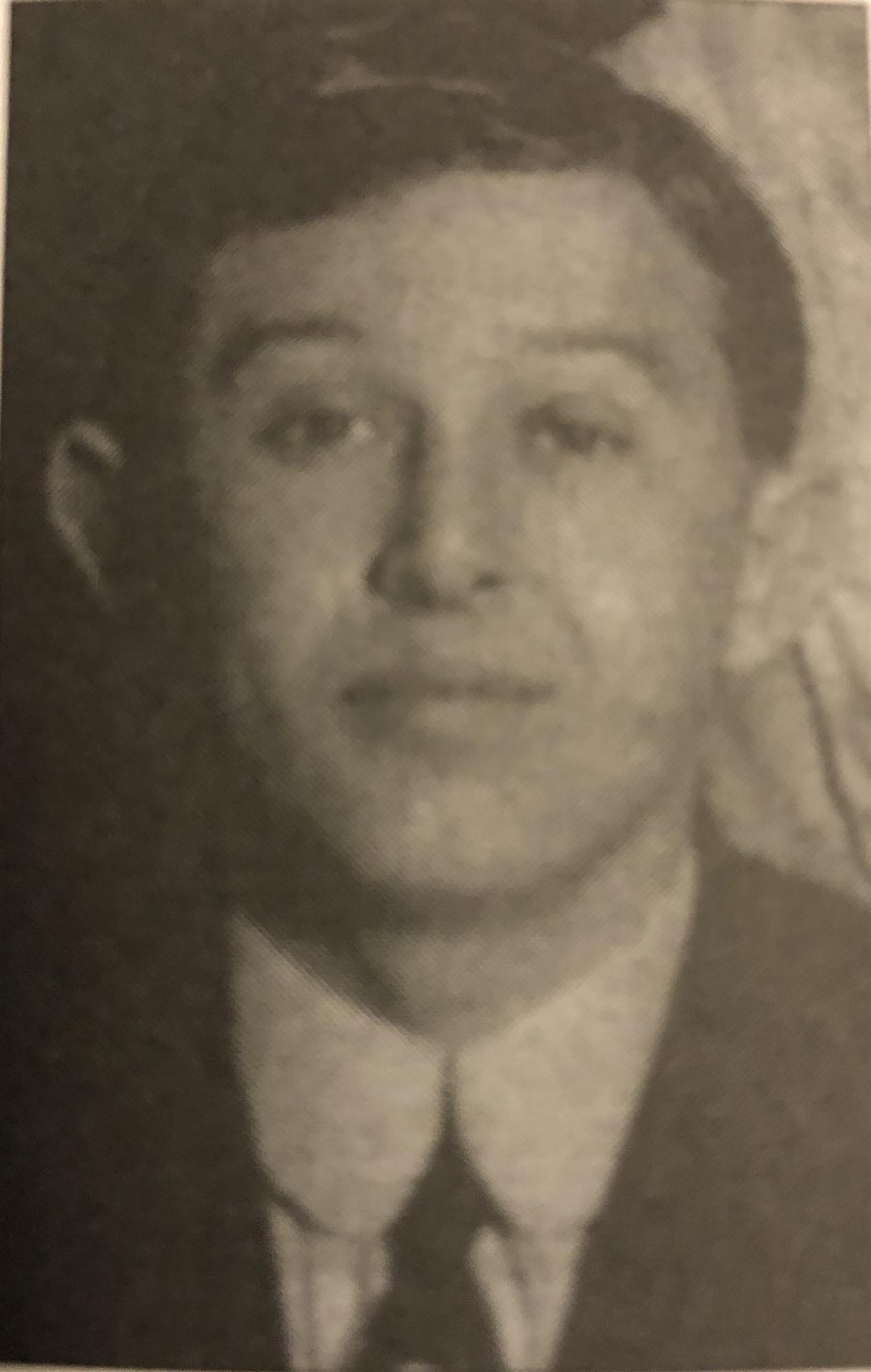 Stephen Stecker
Deceased:
November 24, 1917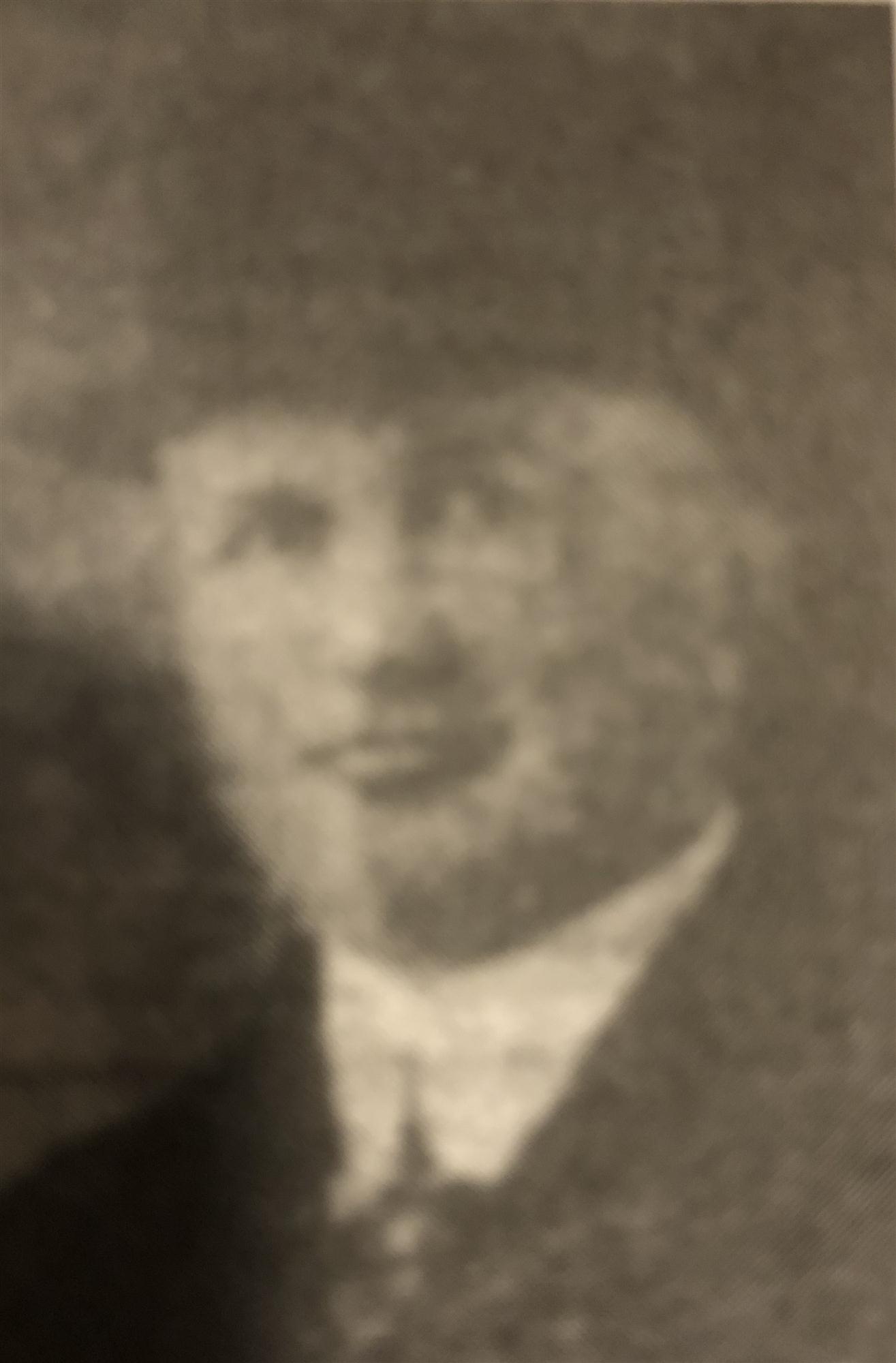 Al Templin
Appointed:
October 17, 1904
Deceased:
November 24, 1917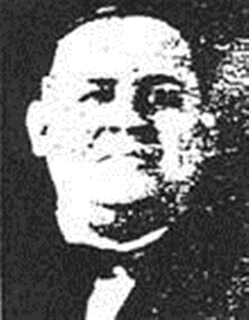 Paul Weiler
Appointed:
February 19, 1906
Deceased:
November 24, 1917
Prior to the September 11, 2001 terrorist attack, the single deadliest event in national law enforcement history occurred in Milwaukee on November 24, 1917, when nine officers and two citizens were killed in a bomb blast. The bomb exploded inside the assembly of the Central Police Station at Broadway and Oneida Street, now known as Wells Street.
Police were not the intended target.
The 20-pound bomb was discovered in a passageway between the Italian Evangelical Church located at 355 North Van Buren Street and the neighboring mission house by the 10-year old daughter of the church cleaning lady on Saturday morning. In the evening, a young man named Sam Mazzone, a member of the church and an unnamed man, brought the device to the police station.
Station Keeper Henry Deckert took the device from the young men and brought it to the lieutenant's office and then into the assembly. A number of detectives who had just answered to roll call were in the room. Several of them were examining the infernal device when its hell and fury was unleashed.
Of the ten officers who were in the police station assembly room at the time of the explosion, eight were killed and two were injured. The names of the eight men killed are: Detective Stephen H. Stecker, Detective Charles Seehawer, Detective David O'Brien, Detective Albert Templin, Detective Paul Weiler, Detective Fred W. Kaiser, Detective Frank Caswin and Station Keeper Henry Deckert. Injured were Detective Louis Hartman and Detective Herman Bergin.
A watch on one of the men stopped at 7:57 p.m.
Above the assembly was the operator's room where Operator Edward Spindler was killed by shrapnel blasting through the floor. Killed near the entrance were citizens Catherine Walker, who was making a complaint in another matter, and an unidentified Italian man who, along with another young man that was uninjured, brought the infernal device to the station. In the Lieutenant's office, off the assembly, were Lt. Robert Flood and Detective Bart Maloney. Both escaped injury. Also uninjured were the eighteen prisoners in the cell room.
It was believed that the bomb was placed at the church by sympathizers of the anarchists who were arrested in connection with the Bay View riot of September 9th, 1917. An Italian gang attempted to disrupt a patriotic rally led by the pastor of the church. The anarchists had been threatening the group when one man pulled a revolver and shot at a detective. Another detective drew his weapon and killed the man. Then several members of the gang drew guns and began firing. In the end two alleged anarchists were killed and five persons injured, including two detectives.
Officer Charles W. Gudgell
Fallen Heroes: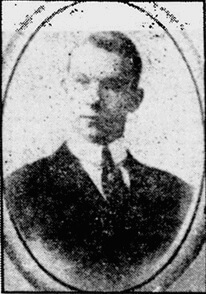 Charles W. Gudgell
Appointed:
November 1, 1910
Deceased:
August 22, 1916
Traffic Officer Charles W. Gudgell was killed in the line of duty on August 22, 1916.
Officer Gudgell was run down by an automobile at N. 8th Street and W. Grand Avenue (now known as Wisconsin Avenue) around 10:45 on August 22, 1916. He was pronounced dead at Emergency Hospital 25 minutes later having suffered from several broken ribs and a crushed chest.
The out of town driver was unfamiliar with the rules of the road in Milwaukee, which may have played a part in the accident. Officer Gudgell's death became part of the national movement for having standardized driving regulations and to require operators to pass a driving test.
Officer Gudgell, 33, was born February 6, 1883 in Sheffield, Illinois. He served with the Milwaukee Police Department for nearly six years having been appointed on November 1, 1910. He was married at the time of his death.
Patrolman Peter Gauer
Fallen Heroes: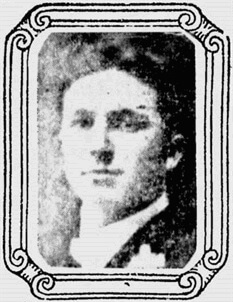 Peter Gauer
It was reported as one of the worst storms ever to hit Milwaukee and it ultimately claimed the life of a Milwaukee Police Officer. While trying to protect the lives of others by hoisting a broken electric wire up into a tree, Patrolman Peter Gauer, aged 27, was killed at 3:30 a.m. on July 3rd, 1909 on E. Ivanhoe Place, between N. Summit Avenue and N. Lake Drive.
Patrolman Gauer's death was the result of a storm, which blew down the wire and left it swinging in the street. His body was discovered shortly after by a milkman delivering in the area.
Although Patrolman Gauer had been on the department for just two years, his efficiency as an officer had brought commendation from headquarters and it was stated that he was considered one of the most promising of the younger patrolmen.
Patrolman Otto H. Flieth
Fallen Heroes: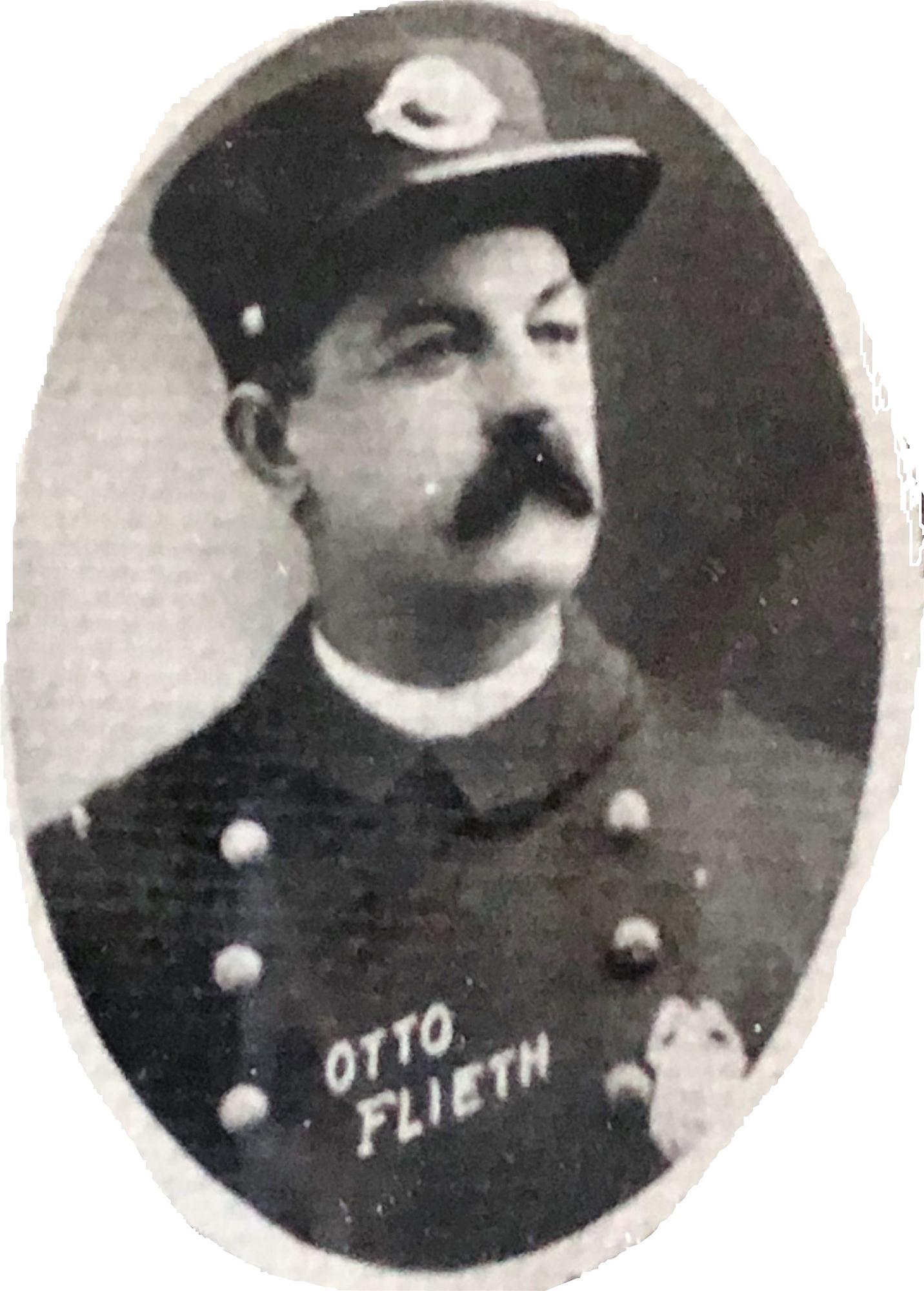 Otto H. Flieth
Appointed:
October 1, 1886
Deceased:
December 17, 1908
Patrolman Otto Flieth died on December 17, 1908, of injuries sustained in a crash with a streetcar eight days earlier.
Patrolman Flieth and three other officers were traveling in a horse-drawn police ambulance en route to aid a man who had fallen off a roof. As they approached the intersection of N. 12th Street and W. Galena Street, the driver saw the streetcar approaching from the south at full speed. He tried to turn the corner but the wagon swerved into the fast moving car.
The impact threw the men from their seats. Patrolman Flieth received the worst of the injuries with lacerations above his right eye, a fractured skull and three broken ribs. Some of the injuries may have come from being stepped on by one of the horses. A sergeant received severe lacerations to his scalp and two other patrolmen escaped with cuts and bruises.
Born 1858 in Milwaukee, Patrolman Flieth was 51 years old. He served with the Milwaukee Police Department for over 21 years having been appointed on October 1, 1886. He was survived by his wife, a son and five daughters.
Patrolman Ernest Johnson
Fallen Heroes: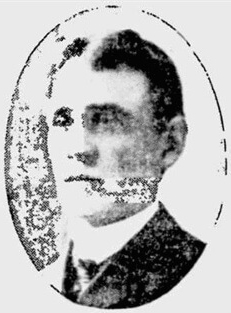 Ernest Johnson
Appointed:
February 2, 1900
Deceased:
September 15, 1904
On September 15, 1904, Patrolman Ernest Johnson was killed between two railcars at the Northwestern train yards while in search of vagrants.
According to a newspaper account, Patrolman Johnson and his partner were in the yard watching for "vags and tramps" stealing rides on trains or sleeping in freight cars. It is believed that Patrolman Johnson crept between boxcars to watch an outbound train when he was crushed.
Patrolman Johnson was 35-years-old and had served with the Milwaukee Police Department for four years. He left behind a wife and daughter.
Patrolman John Kossow
Fallen Heroes: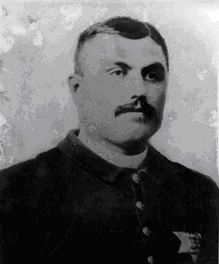 John Kossow
Deceased:
September 30, 1899
Patrolman John Kossow was killed on September 30, 1899. He was beaten to death with his own baton after being called to a residence near S. 25th Street and W. Orchard Street for a family trouble. He was the second officer of the Milwaukee Police Department to be killed in the line of duty.
Patrolman Kossow was born in 1864 and was appointed to the Milwaukee Police Department on March 1st, 1890. John was 6'6" in height and weighed 250 pounds and was referred to as "Big John". He worked in the "bad lands", between 3rd and 7th Streets, Grand Avenue north to Cedar (now Kilbourn). He transferred to the South Side, where he lived with his family in the spring of 1899. His wife was expecting another child. His beat ranged from Muskego on the east to 27th Street, then the city's border, on the west, Greenfield Avenue south to Lincoln.
Patrolman Kossow was 34 years of age and he was survived by his wife and four children.
Roundsman Frank Piszczek
Fallen Heroes:

Frank Piszczek
Roundsman Frank Piszczek's murder on June 22, 1884 is the first recorded death of a Milwaukee Police Officer.
In the early morning hours of Saturday, June 21st, 1884, Roundsman Piszczek, was questioning a man across the street from the Union Depot at what is now S. 2nd Street and W. Seeboth Street. Roundsman Piszczek was not satisfied with the answers and arrested him on suspicion of being a crook. As they walked toward the South Side station, at what is now S. 1st and W. Florida Street, the man broke away and fired two shots from a revolver into Roundsman Piszczek's stomach. Roundsman Piszczek returned fire, but the man disappeared into the fog and darkness.
Other officers heard the shots and found Roundsman Piszczek lying on the sidewalk. He drifted in and out of consciousness over the next 40 hours before succumbing to his wounds. In that time, he was able to give a description of the individual.
Even with a massive search of the city, the man managed to escape. He never faced his crime, however it is believed that the man was identified as Paddy Cavanaugh, a cracksman (safe robber), who days earlier had blown a safe at a saloon in Manitowoc. It is also believed that he was likely arrested elsewhere as he fled, as he was never seen in Chicago again.
Roundsman Piszczek was a tanner by trade, and was at one time employed on the St Paul Road as a breakman. He became a member of the Milwaukee police force in 1876. He was a night patrolman, was then assigned to day duty and afterwards became station keeper on the South Side. Eight months prior to his death he was promoted to Roundsman. He was known as a hard-working, efficient officer, and a gentleman on and off duty. He was 33-years-old and had a wife and five children.