Luick Dairy Robbery, November 2, 1937
Relatives of Milwaukee Police Detective George Legge donated several framed pictures of the Luick Dairy robbery. Acting Detective George Raabe was shot and killed in a shoot out during this robbery.
Luick Dairy Company Holdup- Tuesday, Nov 2, 1937 at 7:25 PM
Five (5) suspects held up the cashier of the Luick Dairy Company in his home, forced him to give them the combination to the company safe. Two of the suspects remained at the home holding the cashier's family as hostage while the remaining three suspects went to the Luick plant where they held up two employees and attempted to open the safe. A third employee escaped unnoticed and summoned police. When the officers arrived there was a gun battle. Milwaukee Police Acting Detective George Raabe was shot and killed while Officers Cecil Dougherty and Charles Smith were wounded. Detective George Legge did fire his service revolver and killed one of the suspects and seriously wounding another suspect. All suspects were apprehended.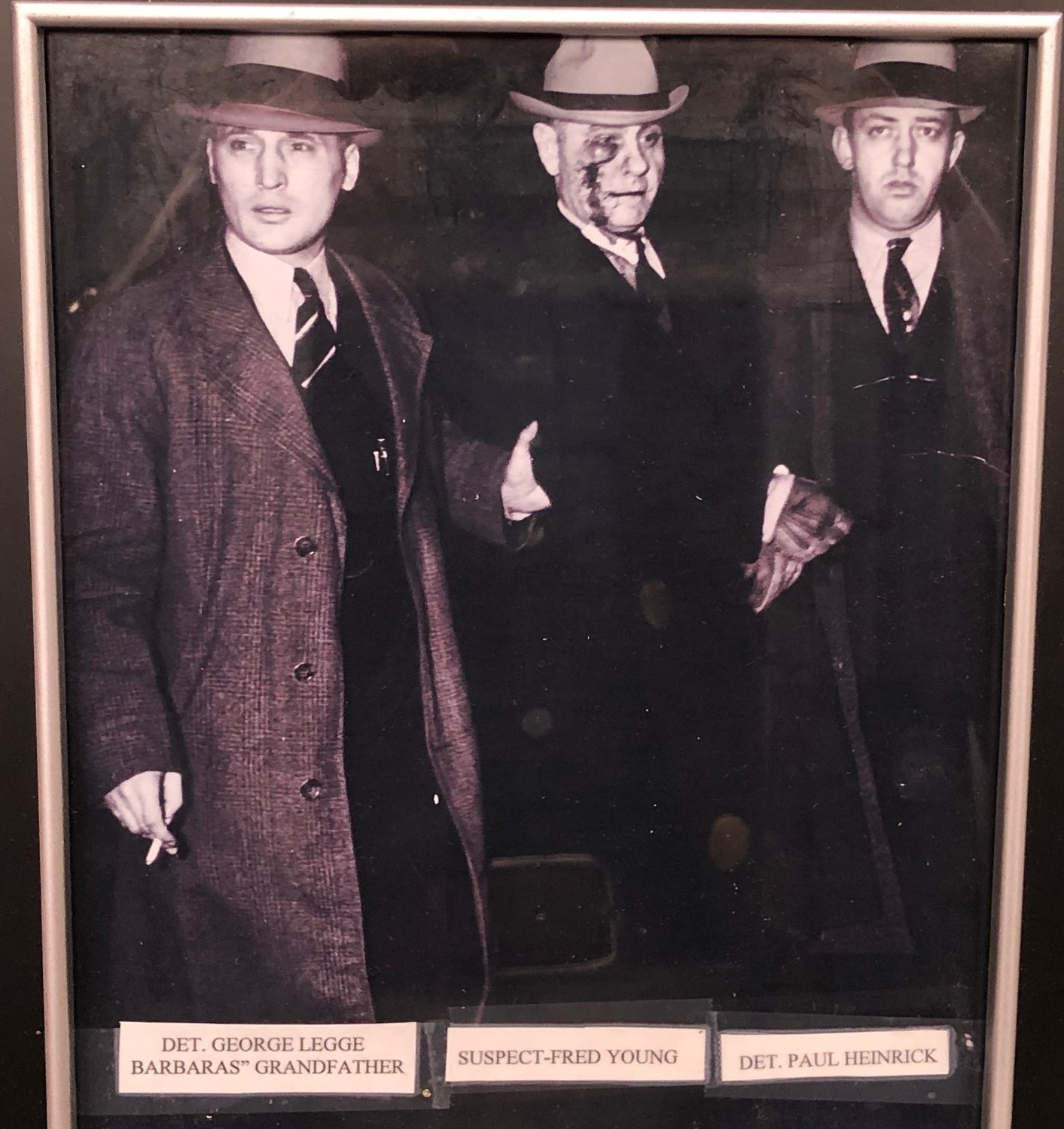 Detective George Legge and Detective Paul Heinrick with suspect F. Young (1/5)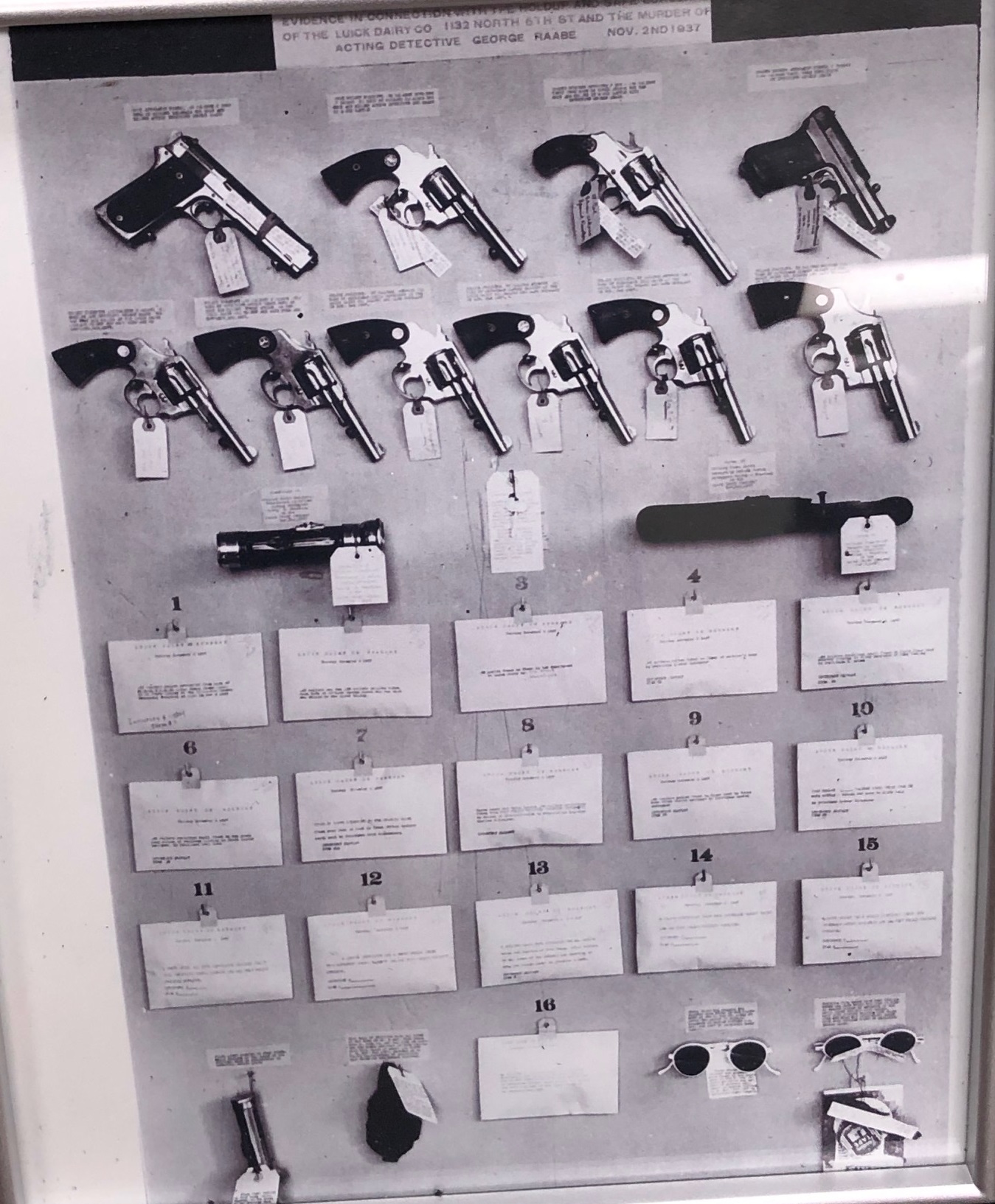 Evidence recovered during investigation (2/5)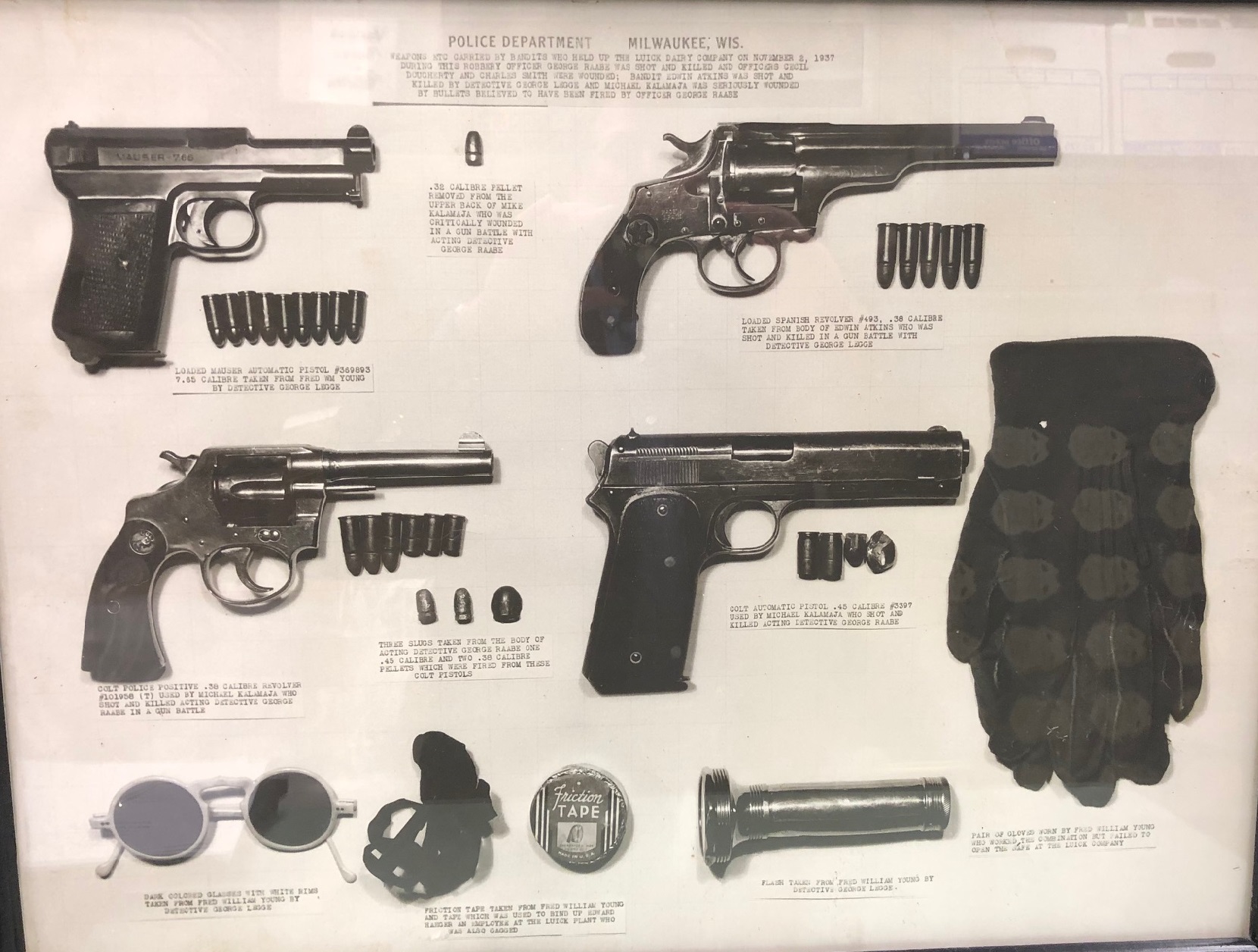 Additional evidence recovered (3/5)
Suspects in Hold Up and their criminal records (4/5)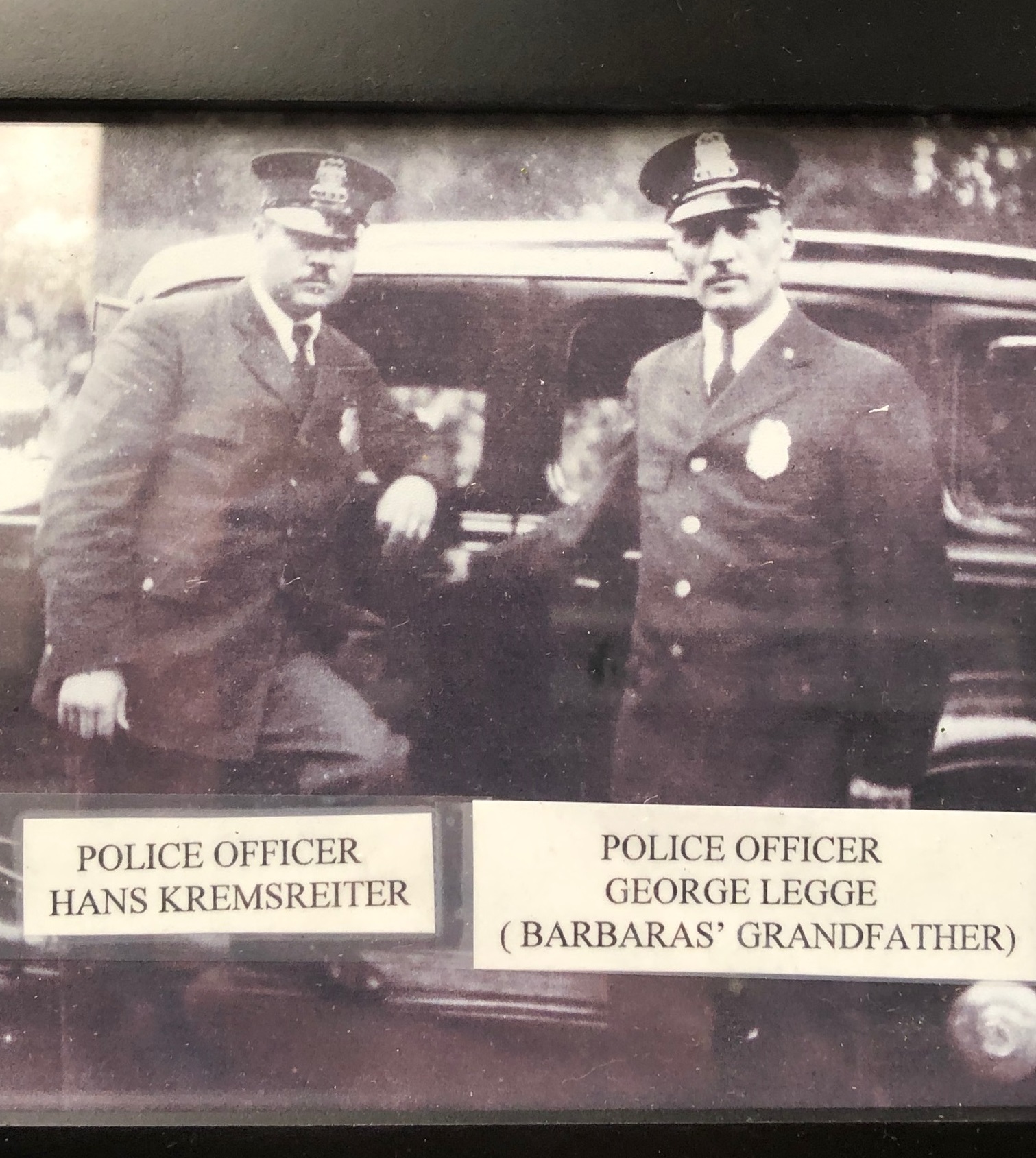 Detective George Legge and Officer Hans Kremsreiter (5/5)