Donald Brockman Collection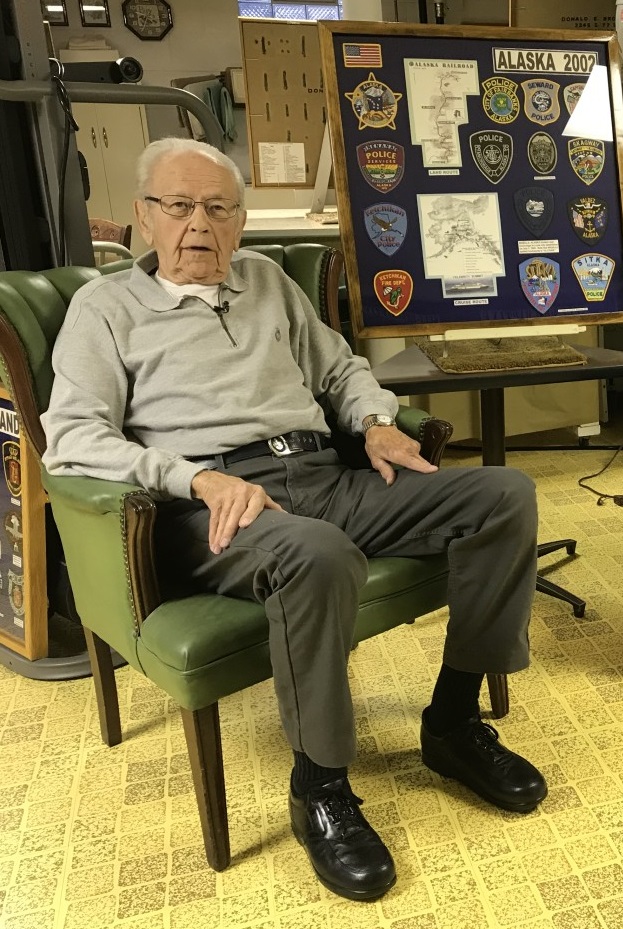 Donald Brockman is a second generation Milwaukee Police Officer as his father, William Brockman, served before him. Don was appointed to the department on February 6, 1956 and was transferred to the Youth Aid Bureau (Juvenile Division) in 1963. In 1990, Don retired from the department with just over 33 years of service to the community. Between the father and son team, they served the City of Milwaukee for 69 years.
Donald is a charter member of the Milwaukee Police Historical Society and is known internationally as the "Patch Man" for his hobby in collecting police artifacts from around the world. He has been featured on local television and in newspapers for his expert knowledge on police memorabilia and artifacts. In addition, he is credited with helping to design the shoulder patch for the Milwaukee Police in 1985 with Gregory Habeck.
In the past years, Donald wrote articles for the Milwaukee Badge (Milwaukee Police Association Newsletter) on his different police display boards that he created. He contributed articles to police publications about law enforcement patches, badges, and uniform items. After retirement, Don and his wife, Jaclyn, traveled the world meeting other collectors of police memorabilia and artifacts. You may have not considered this, but Don did not have the luxury of the internet when he began his hobby in the 1980's. Don used telephone, the postal system, and good old face to face meetings. He continues to share his collection with the Milwaukee Police Historical Society and the public with his donations of numerous display boards. Some of these are priceless and they will be added to the halls of the Milwaukee Police & Fire Academy for everyone to admire.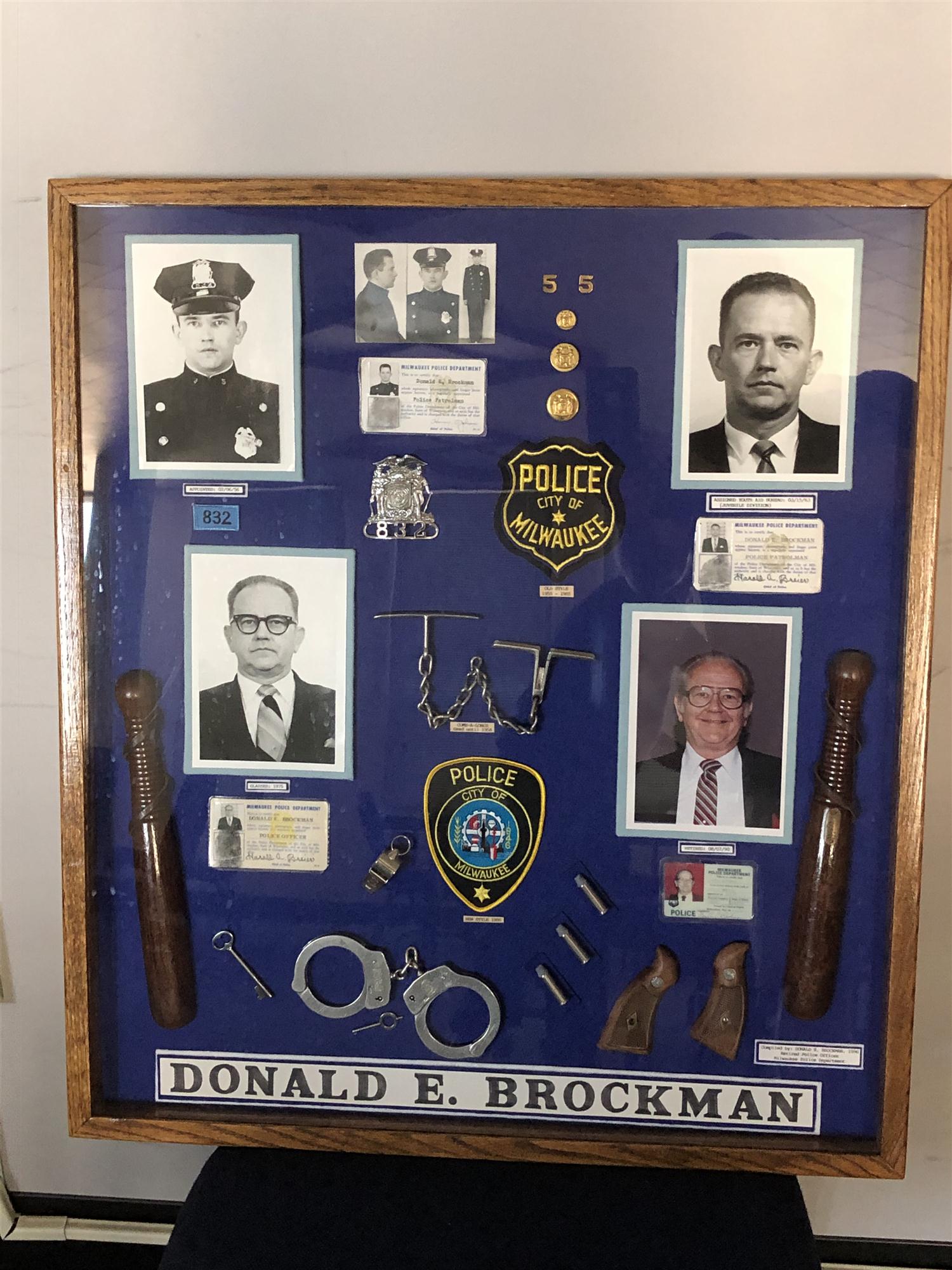 Display board of Officer Donald Brockman thru the years and his equipment
View some of the donated items below.
Milwaukee Police Hat Shields for Retired Officers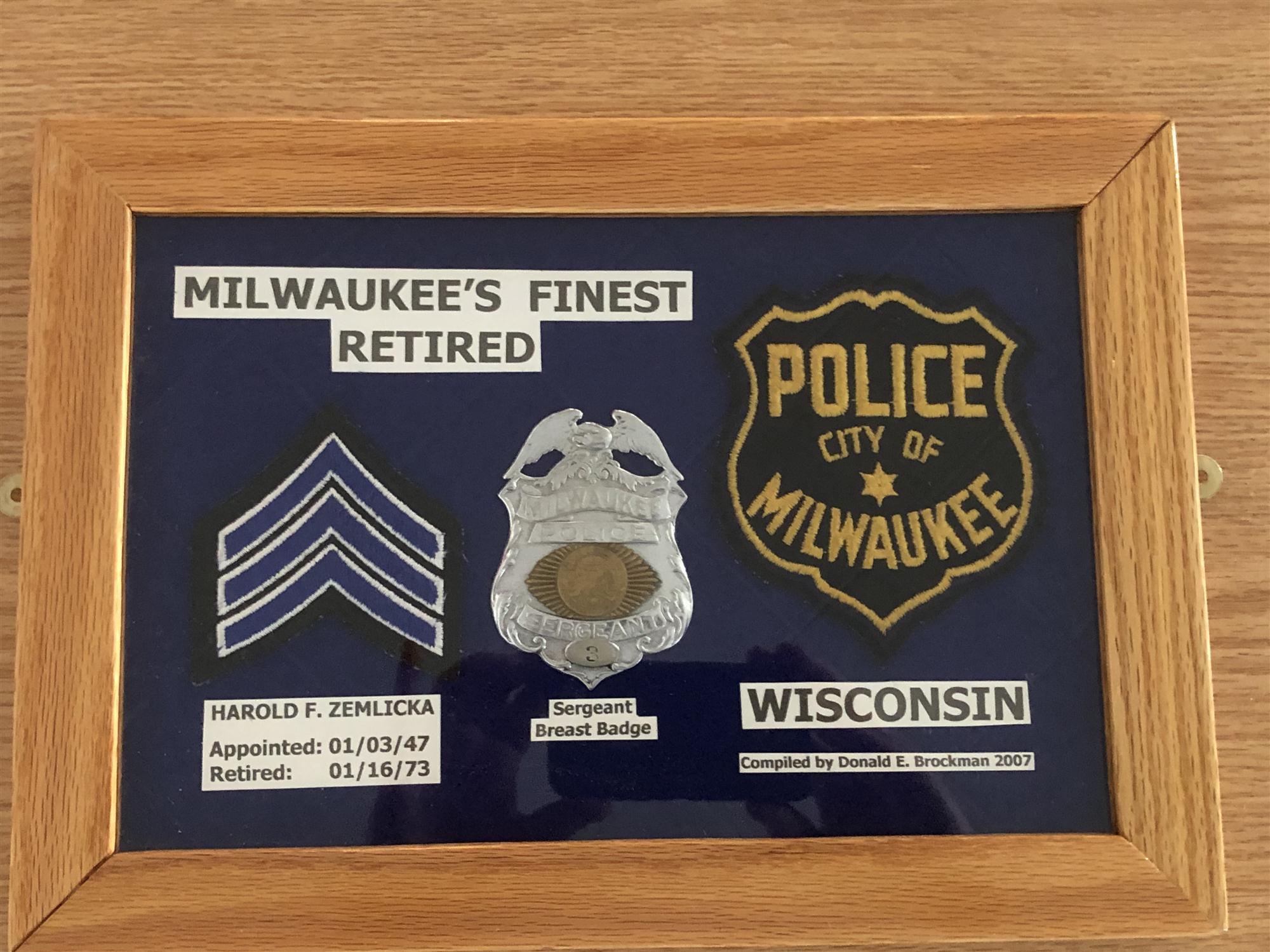 Milwaukee Police Badge for Sergeant Harold F Zemlicka (retired)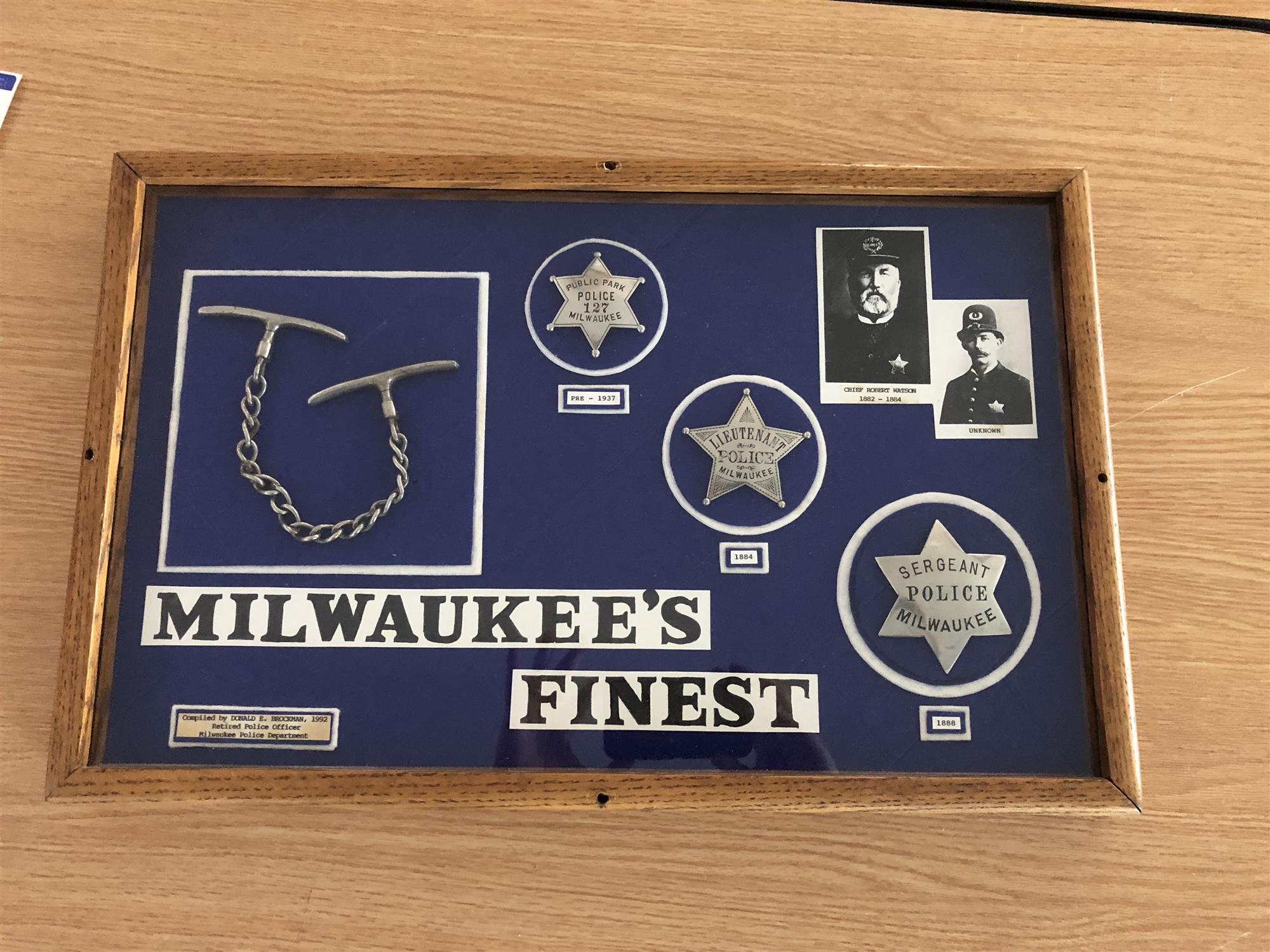 Milwaukee Police early badges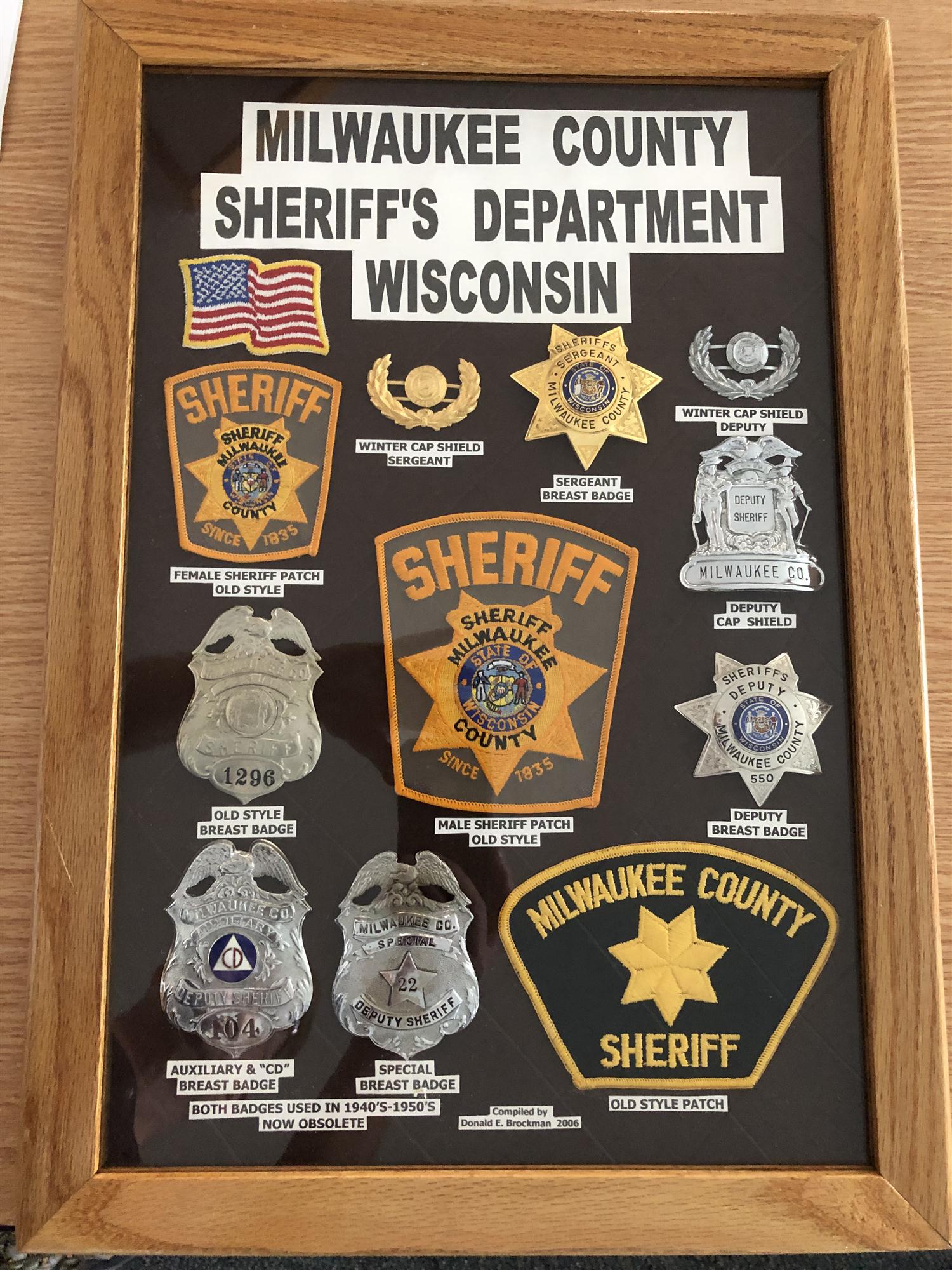 Milwaukee County Sheriff Items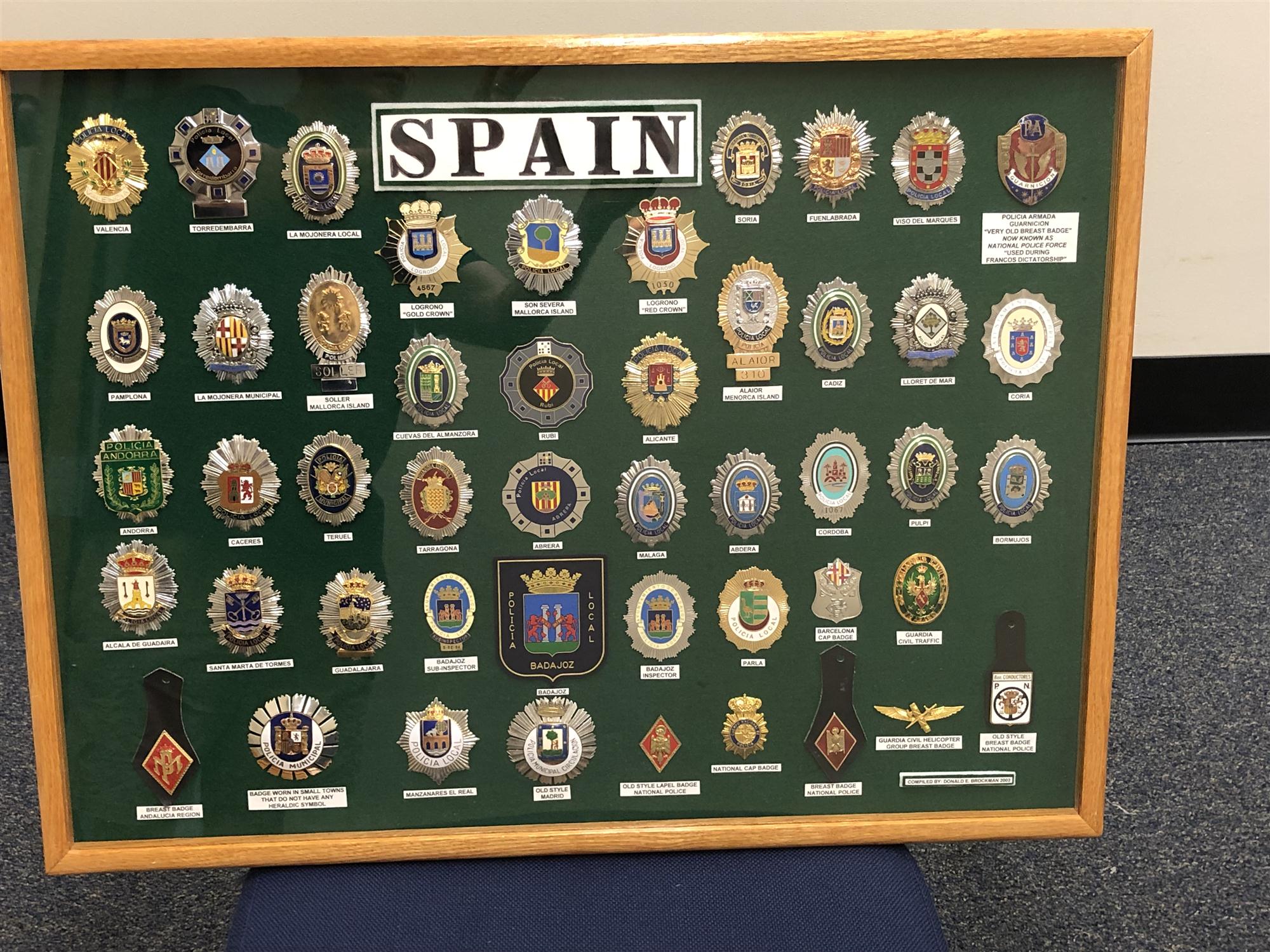 Collection of Badges from Spain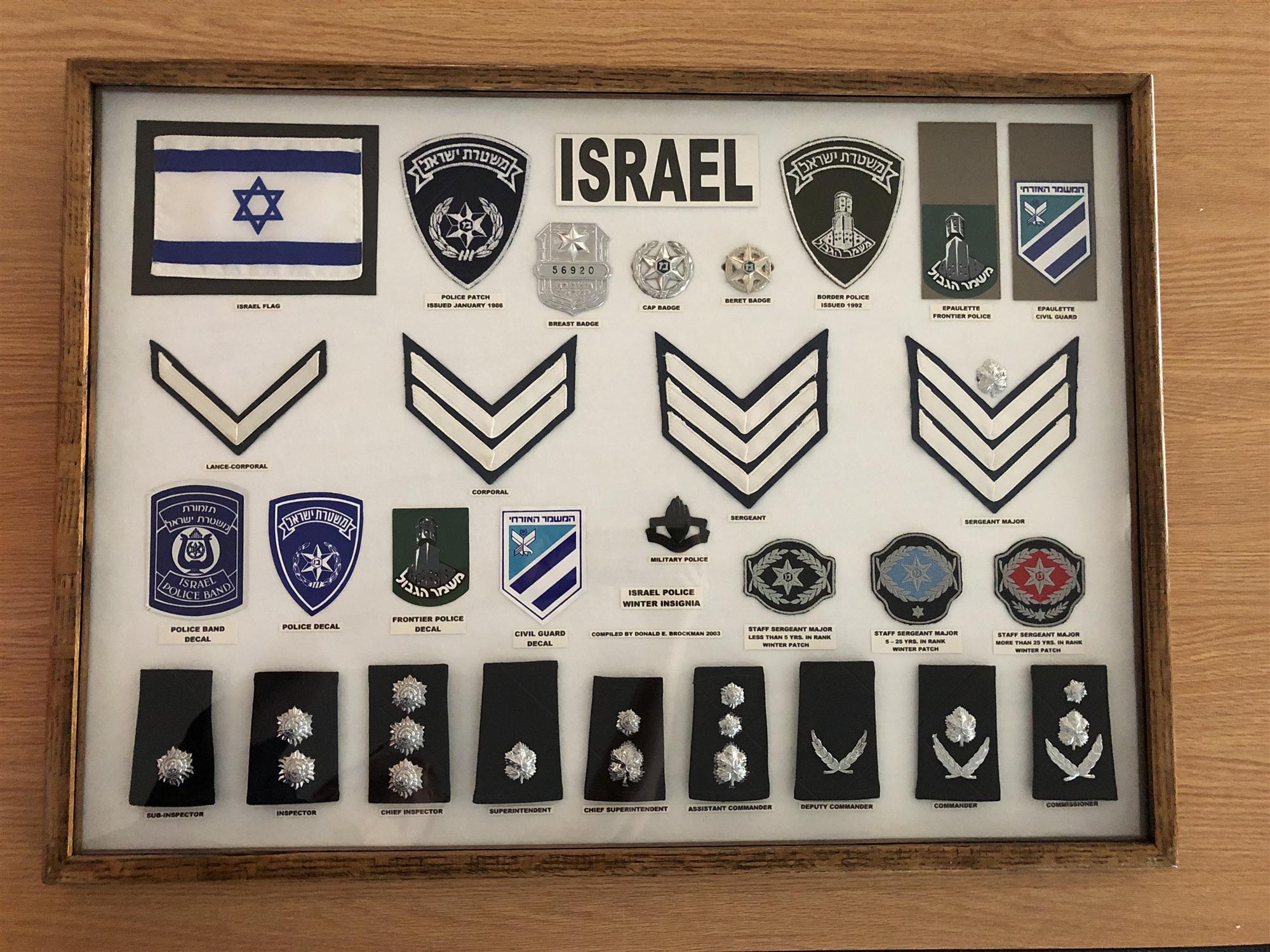 Collection of Israel police items
Collection of Scotland police items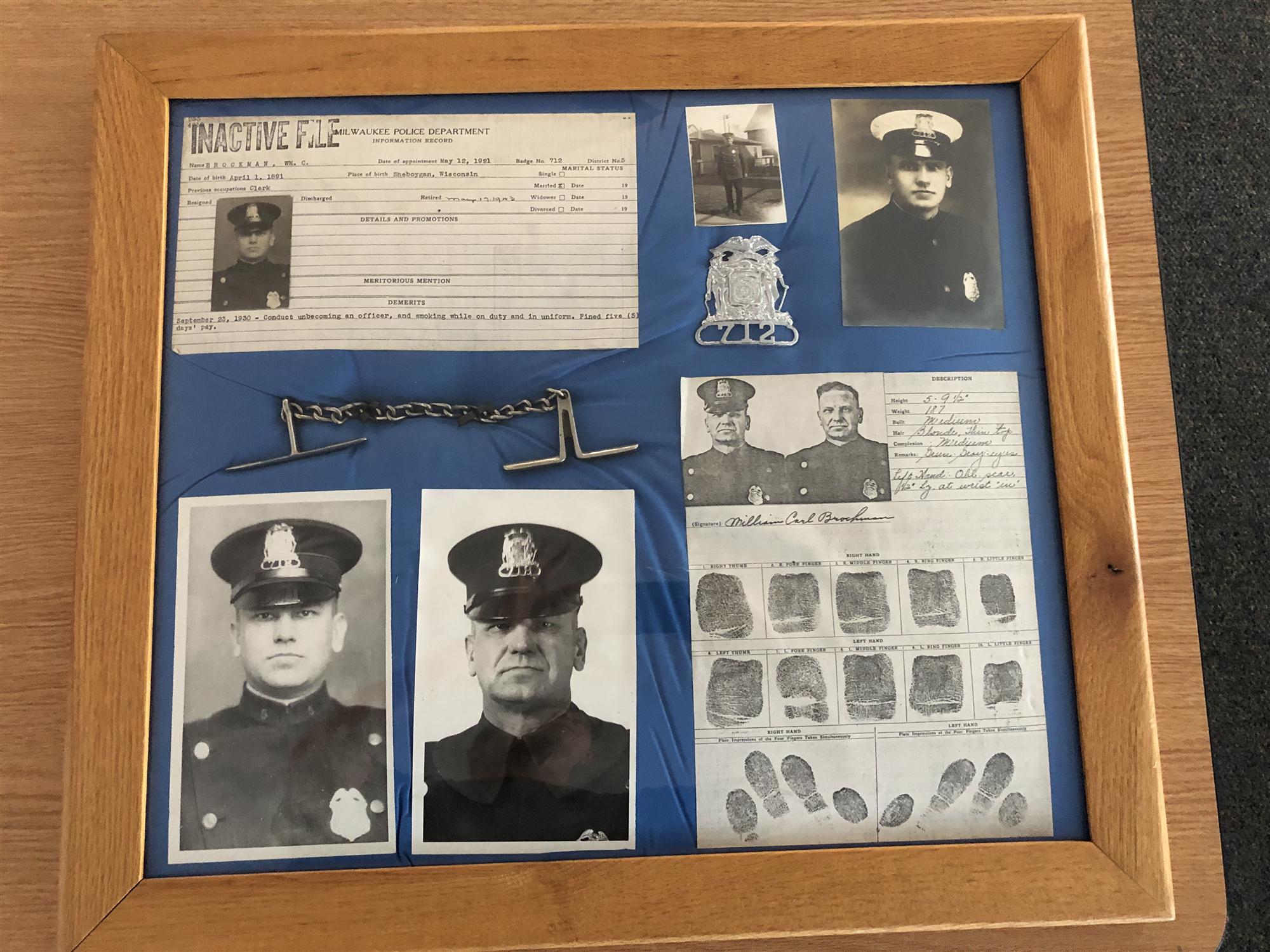 Milwaukee Police Officer William Brockman Display Board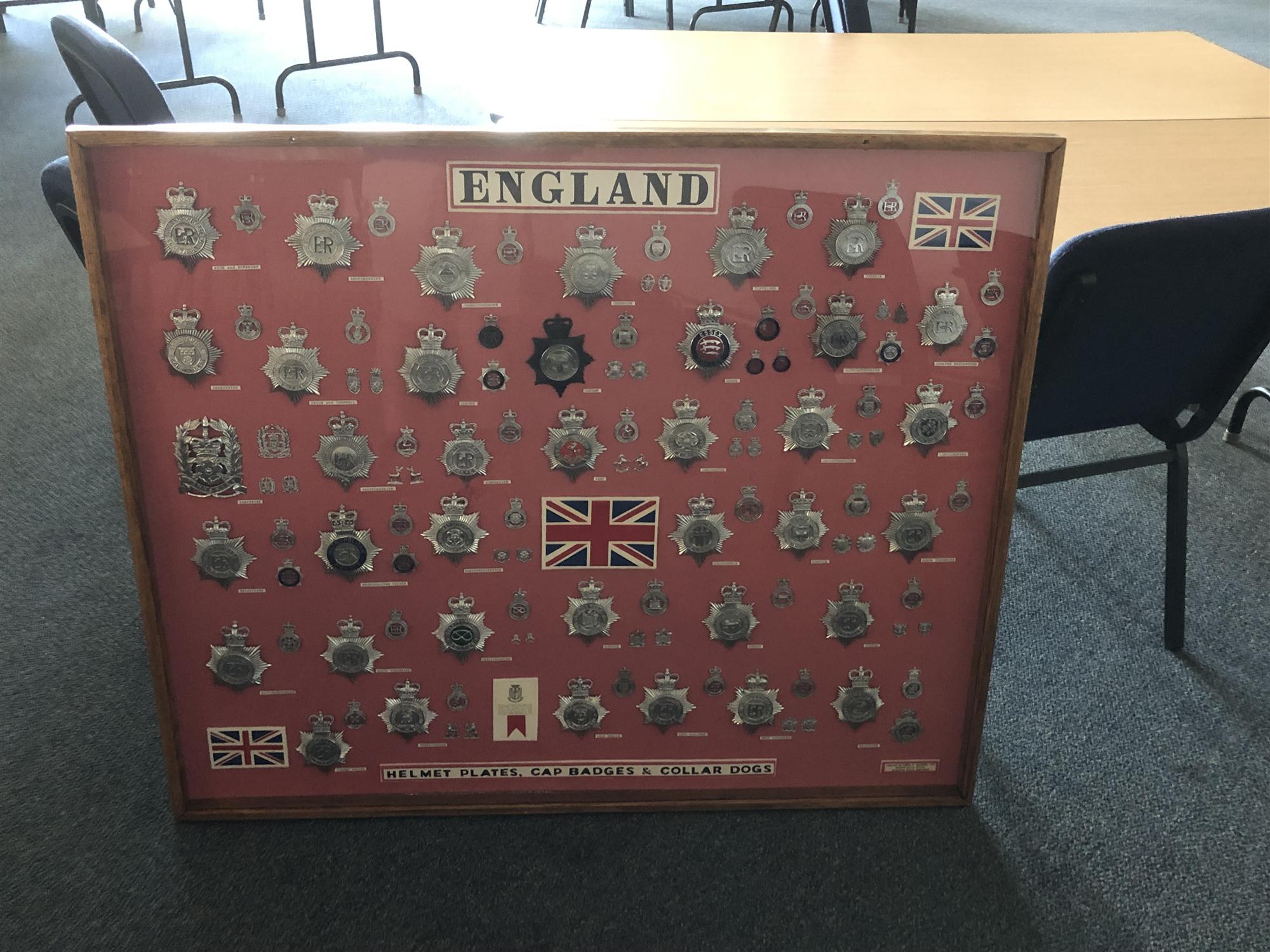 Collection of Hat Shields from England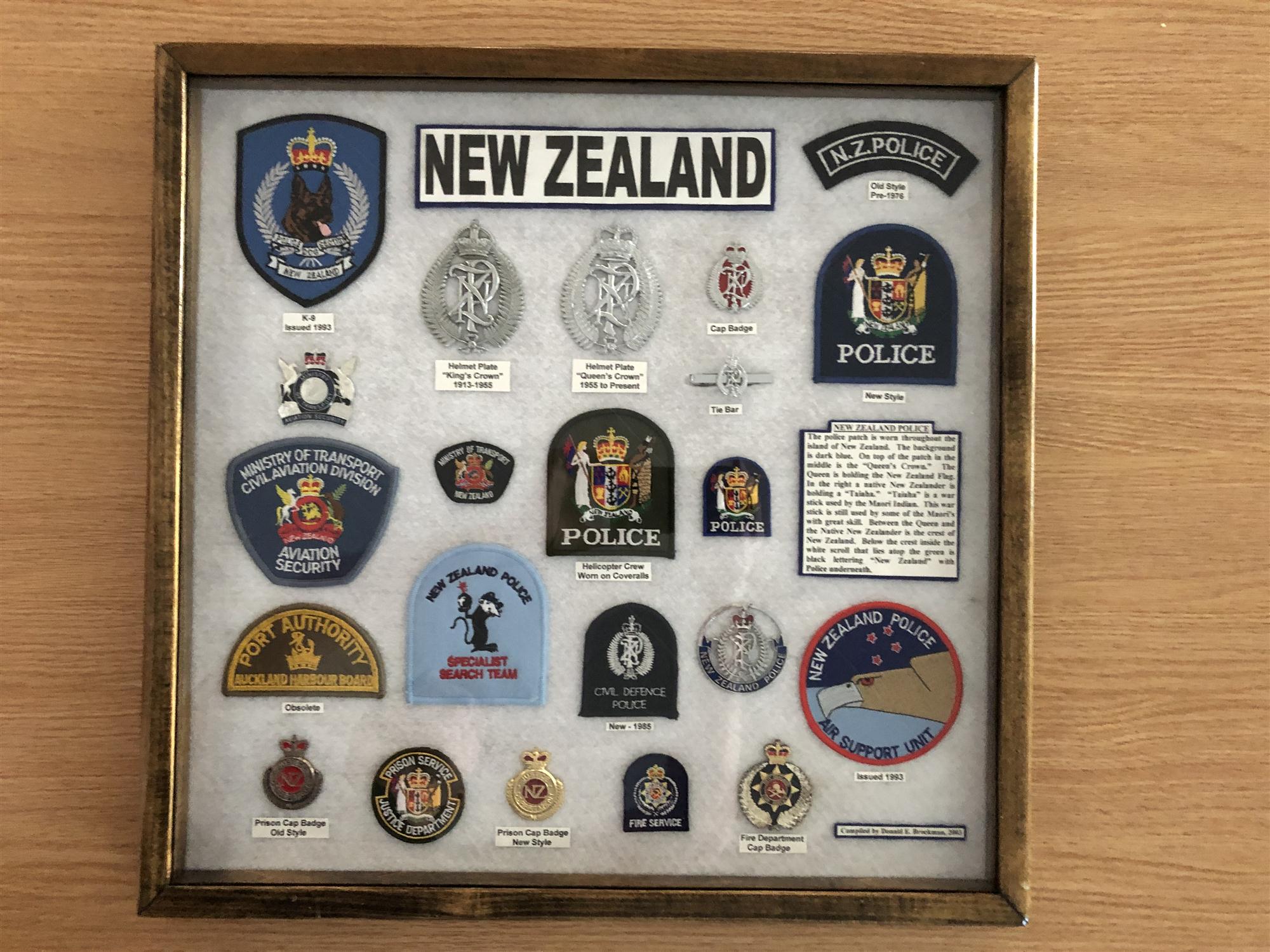 Collection of New Zealand Police Items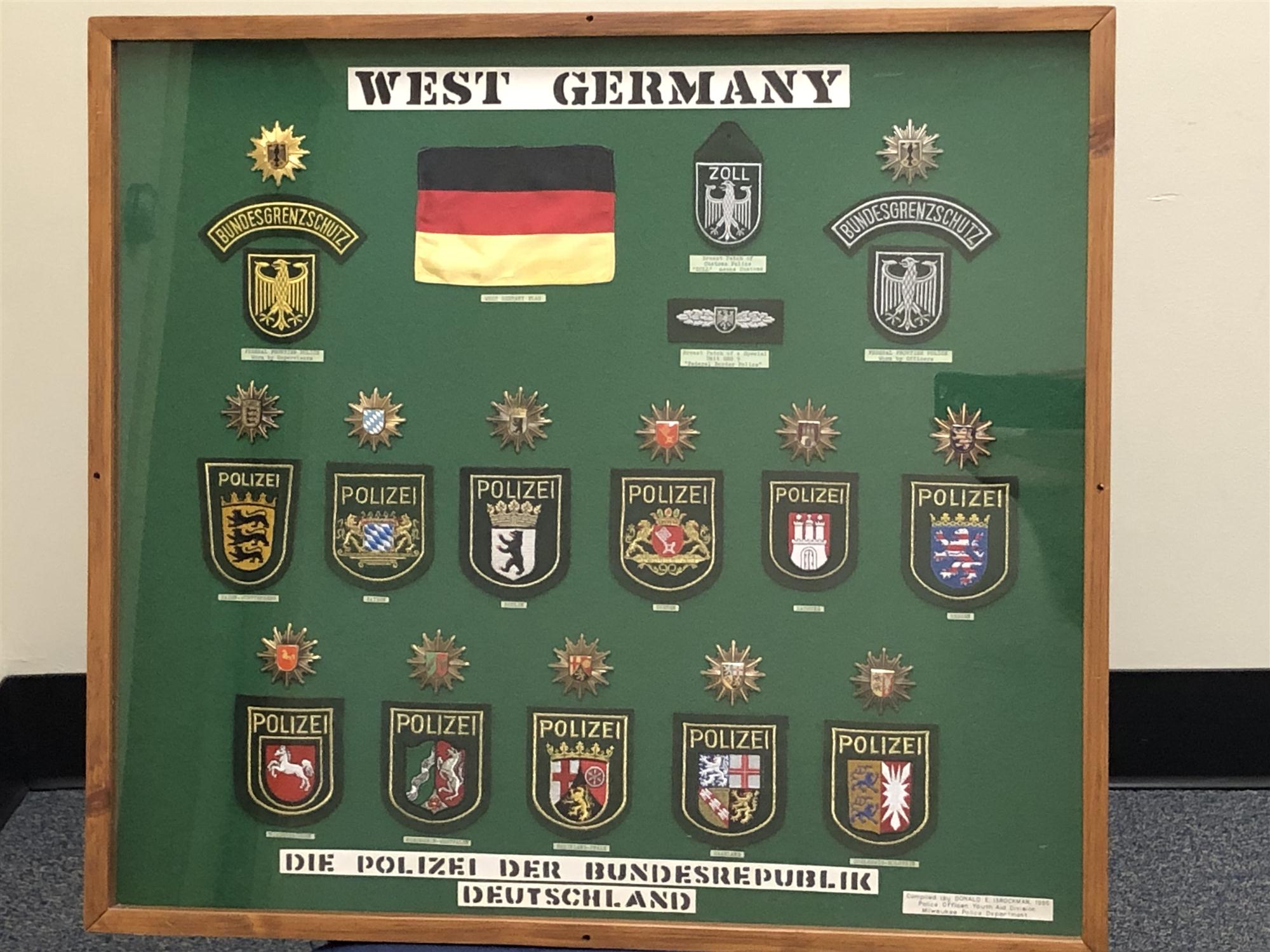 Collection of West Germany Police Items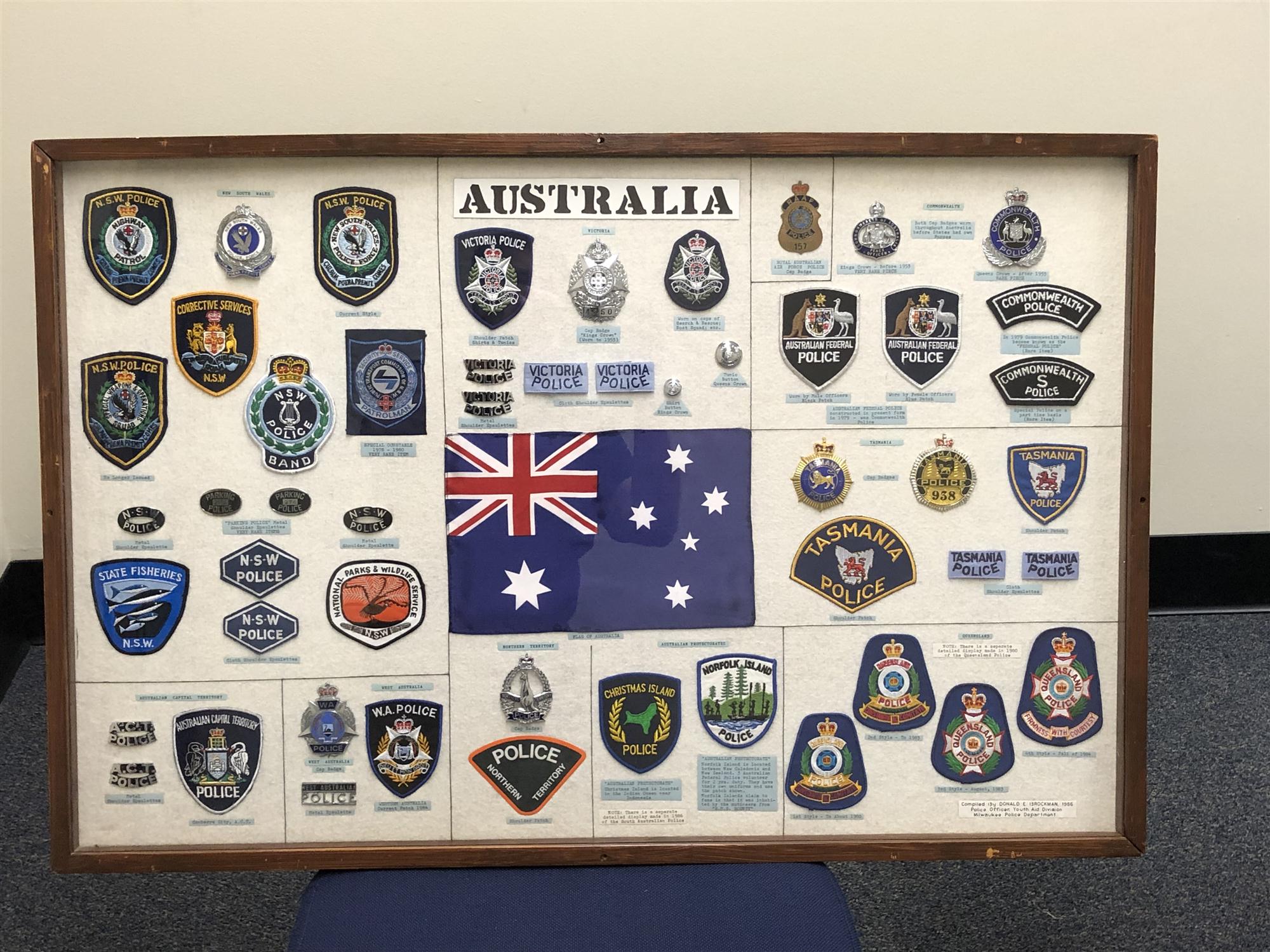 Collection of Australia Police Items