Police Chiefs
William Beck
1855-1861,
1863-1878,
1880-1882
The Milwaukee Police Department was established by ordinance in 1855. William Beck became its first Chief, having been hired by then Sheriff Herman Page. A former New York City Detective at age 19, he assumed the office after travels to Mexico, the California Gold Rush and Cuba. On his return, he served as State Legislator for one term.
He served three terms, being relieved of duty and/or re-appointed depending on the presiding Mayor. He commanded a force of six "privates" out of a basement station on Water and East Wisconsin. Chief Beck's yearly salary was $1,000, while his men earned $480.00.
The Department grew to 21 men by 1861, the start of the Civil War. A patrolman's uniform then consisted of plain clothes and a hat with a gold band, which stated "Milwaukee Police Department". A star was worn on the outermost garment.
Chief Beck resigned his first term after a disagreement with Mayor J.S. Brown involving the handling of two mob incidents. Colonel Walter S. Johnston was then appointed as the second Chief.
The ordinance creating the Milwaukee Police Department was confirmed by State Law in 1859.
Colonel Walter Sheldon Johnson
1861-1862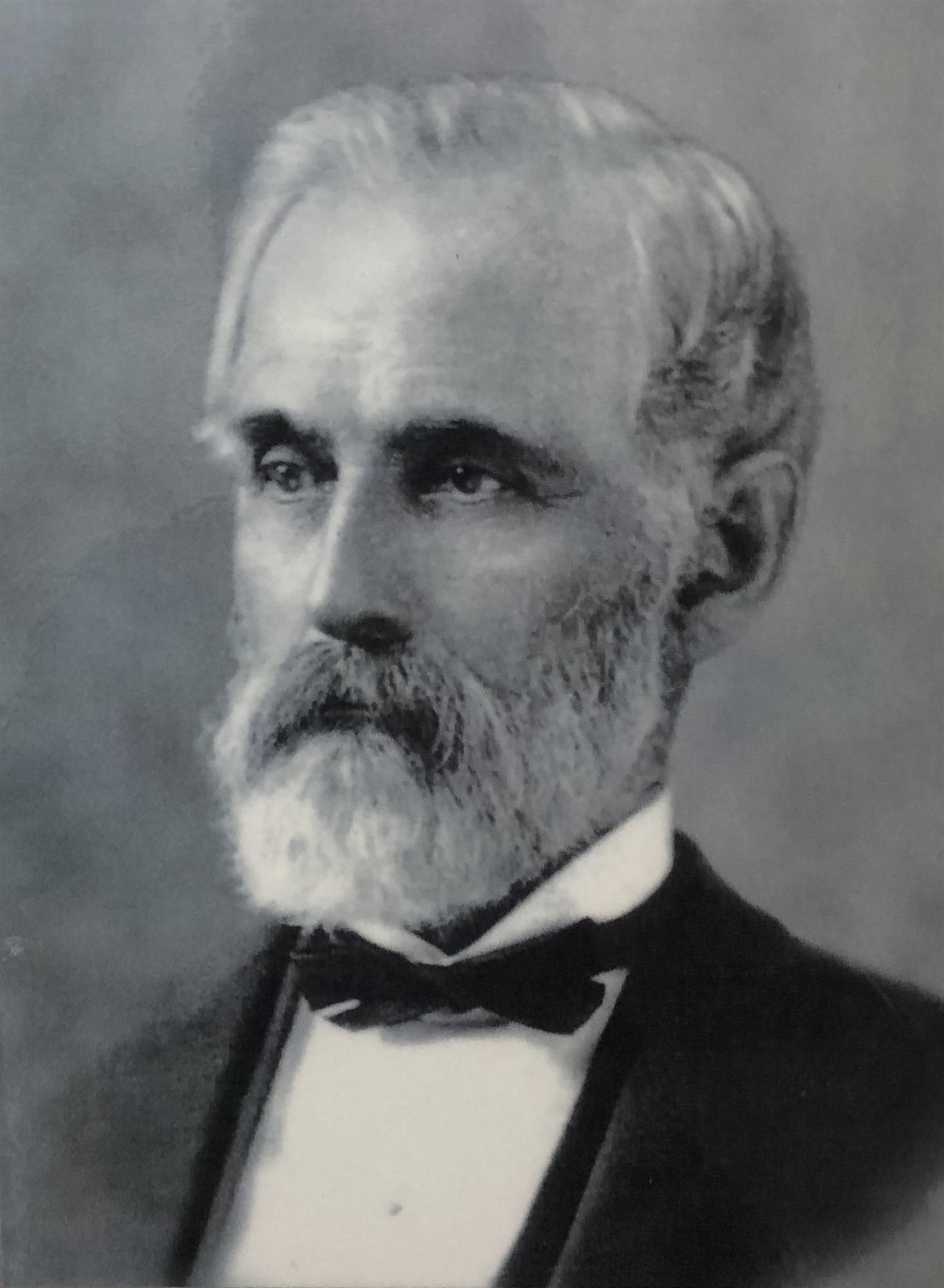 Little biographical information exists on Chief / Colonel Walter Sheldon Johnson also known as Johnston. He serviced but six months, having been appointed by Mayor J.S. Brown to replace Chief Beck after their disagreement following two mob incidents. These incidents resulted in Chief Johnson's demanding an increase in the number of officers needed to enforce the law in a city that was developing a reputation as an easy place for gamblers and other undesirable to "ply their trade". He was a successful businessman, having once been the owner of the prestigious "Newhall House", which was considered the finest hotel in the "West", having cost $250,000 to build. Chief Johnson was born in Middlebury, Vermont. Chief Johnson was a proprietor of the Milwaukee & St. Paul Railway Eating House at the Union depot in Milwaukee, WI. He also served in the position of Superintendent of the Chicago & Aurora Railway and later he was the Superintendent of the Chicago & Milwaukee Railroad.
Herman Page
1862-1863
Chief Herman Page was considered to be a man of exemplary integrity and ethics. He was appointed by Mayor J.S. Brown in 1861, becoming the third Milwaukee Police Chief. Chief Page had originally hired Beck as Milwaukee's first Chief and upon taking office picked Beck as his first Lieutenant.
The Police Department was now in its new two story headquarters at North Broadway and East Wells Streets. Firearms training and practice took place in the armory, located next door. Horse drawn street cars ferried the population of the City, whose number was increasing at a yearly rate of one patrol man for every 3000 citizens, three times that of New York City
Daniel Kennedy
1878-1880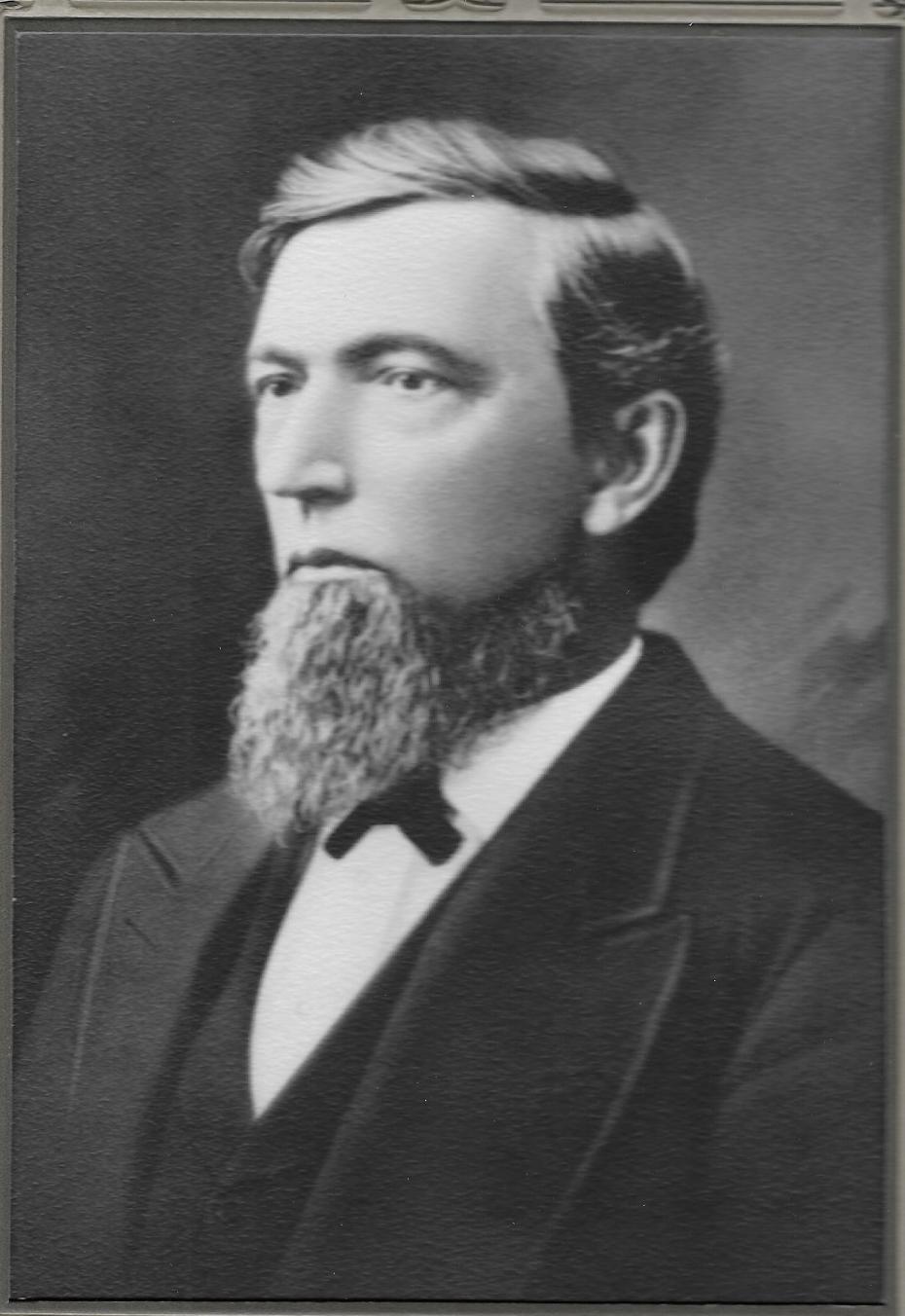 Milwaukee's first Chief (Beck) served is second term from 1863 to 1878. After being relieved of office once again, Mayor Black appointed Daniel Kennedy. The political spoils system, still in effect, resulted in Kennedy dismissing 25 patrolmen, who were suspected of being Republicans.
Chief Kennedy had served as a roundsman during Chief Beck's tenure. A roundsman was in charge of other officers when they made their "round". He was one rank above patrolman and earned five dollars more per month.
Patrolmen now wore a prescribe uniform (since 1874) and a new west side police station went into operation in 1878, the same year the Milwaukee Public Library was established. Milwaukee's force had increased to 127 by the end of Chief Kennedy's term. Three years earlier, Milwaukee patrolmen were given the authority to make arrests anywhere in the County.
In 1878, Chief Kennedy's salary was about $2,000 per year, compared with $5,000 for the County Sheriff.
Robert Wasson
1882-1884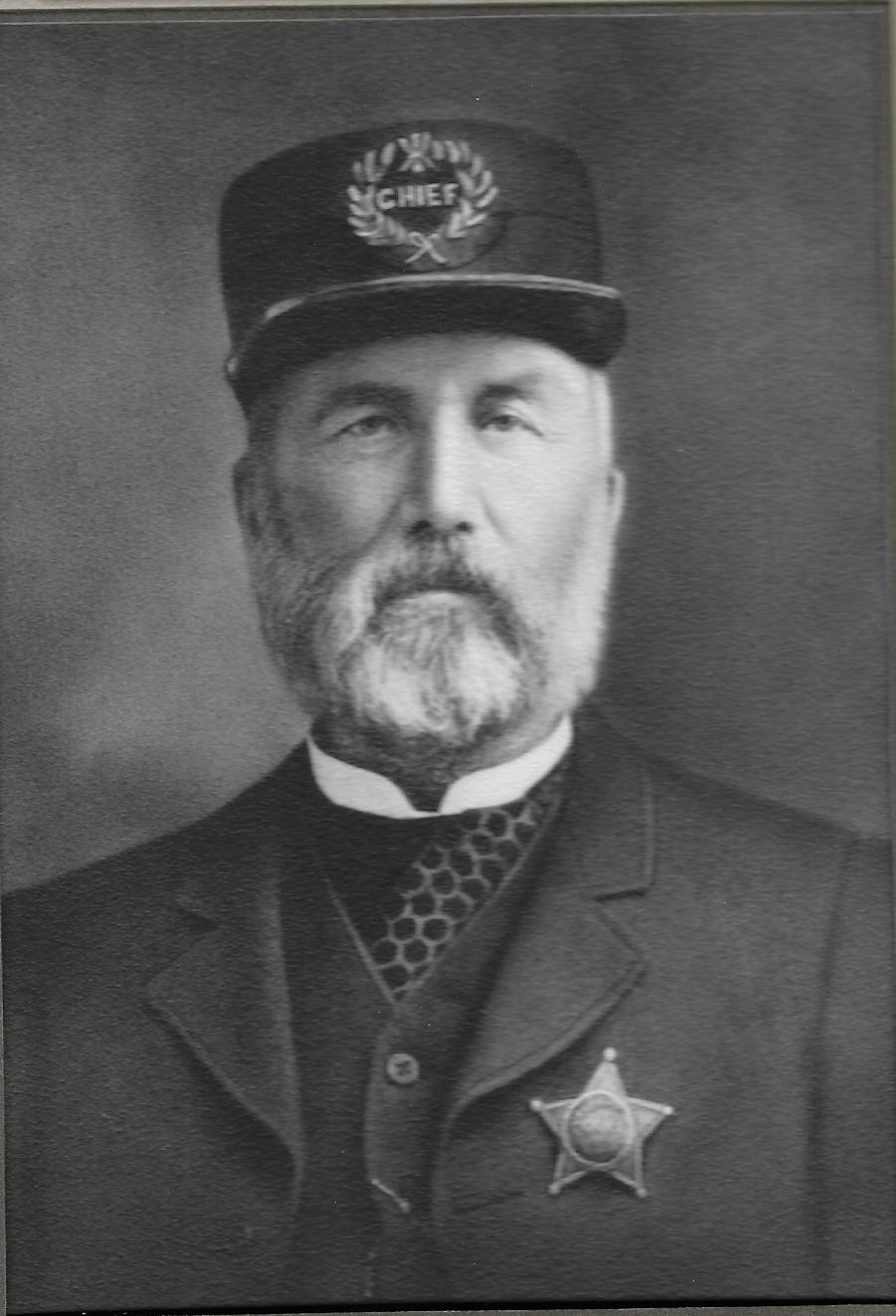 Chief Robert Wasson was appointed after William Beck's third and last term, following Mayor J.S. Brown's defeat in what was described as a "colorful" election. Chief Wasson had served as a Deputy Sheriff in 1856 and in 1858 was listed as both Deputy and Coroner.
Police signal boxes went into operation in 1883, improving communication, which is always a necessity in law enforcement.
The original ordinance establishing the Milwaukee Police Department gave the Mayor the authority to appoint the Chief of Police. Therefore, when a new Mayer was elected, it was common for the Chief and a number of his men, to resign before they were dismissed. The Mayor then appointed "his" men. This "political spoils" system of frequent personnel changes resulted in many unsolved crimes. This practice would continue until 1885.
Lemuel Ellsworth
1884-1885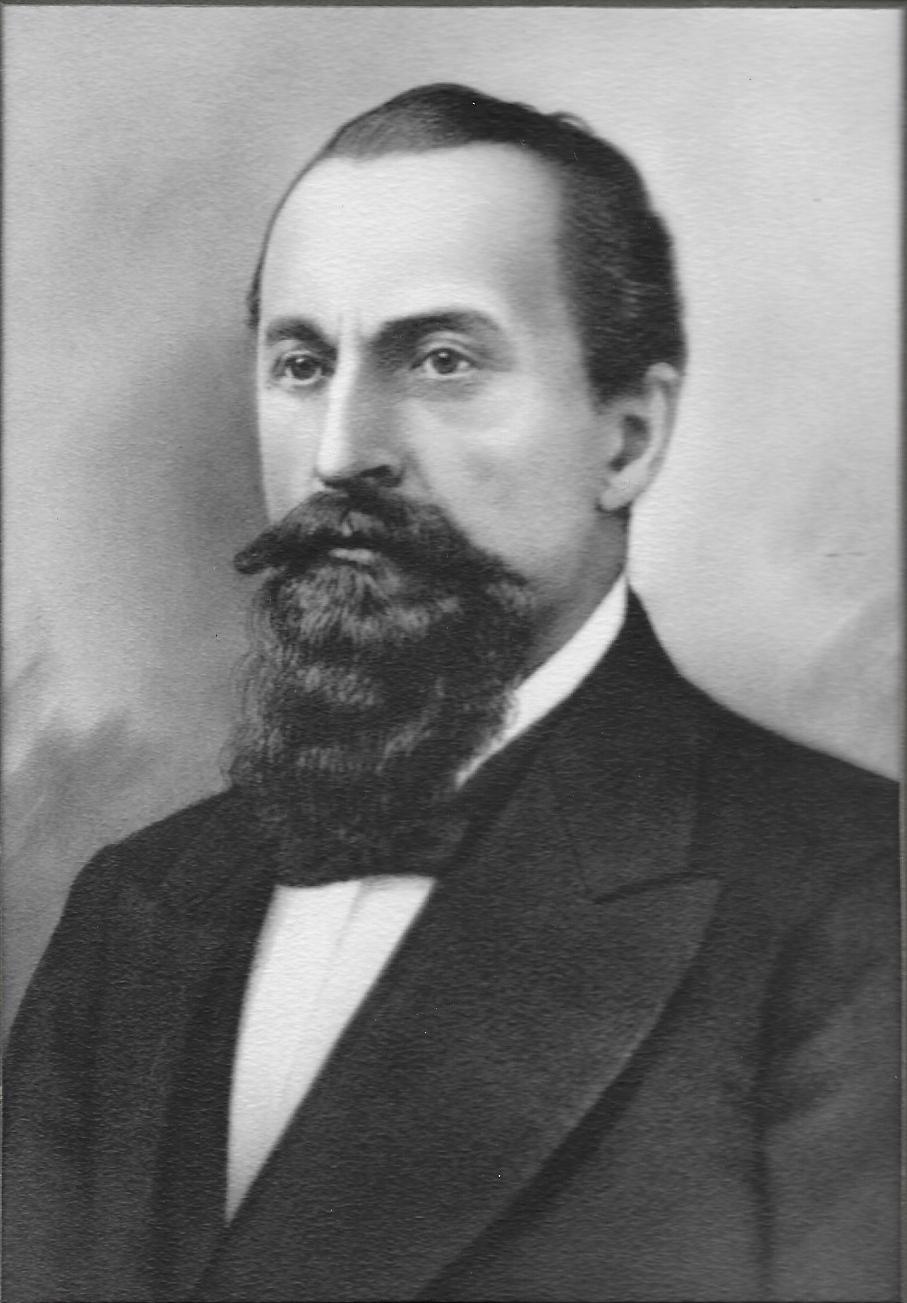 Chief Lemuel Ellsworth was appointed after Chief Wasson to command the department.
Florian Ries
1885-1888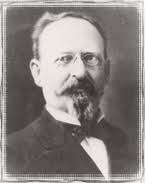 The accomplishments of Chief Florian Ries were many. He was a cooper, lieutenant in the 7th Wisconsin infantry (Civil War), State Legislator, Common Council Member and a Justice of the Peace for seven terms.
Photographing prisoners began during Chief Ries' term in 1887. Prior to photos, identification was dependent on officers' memories, a formidable task in a city numbering over 200,000 and covering 20 square miles. The growth of the city prompted Ries to request 25 more men in 1887. Citizens, expected to assisted patrolmen since 1855, were sometimes provided with police alarm box keys so as to summon a patrol wagon if they observed trouble. The Department currently "sported" three horse drawn "paddy" wagons. In addition, modern telephone service began in 1888 with 15 customers throughout the city.

Chief Ries became the last Chief appointed under the old "spoils" system. In 1885, Milwaukee citizens sent delegates to Madison, demanding that the Police Department be removed from political control. The State Legislature, heeding their demands, formed the Fire and Police Commission. This and a new pension fund, began the establishment of police work as a career.
John Janssen
1888-1921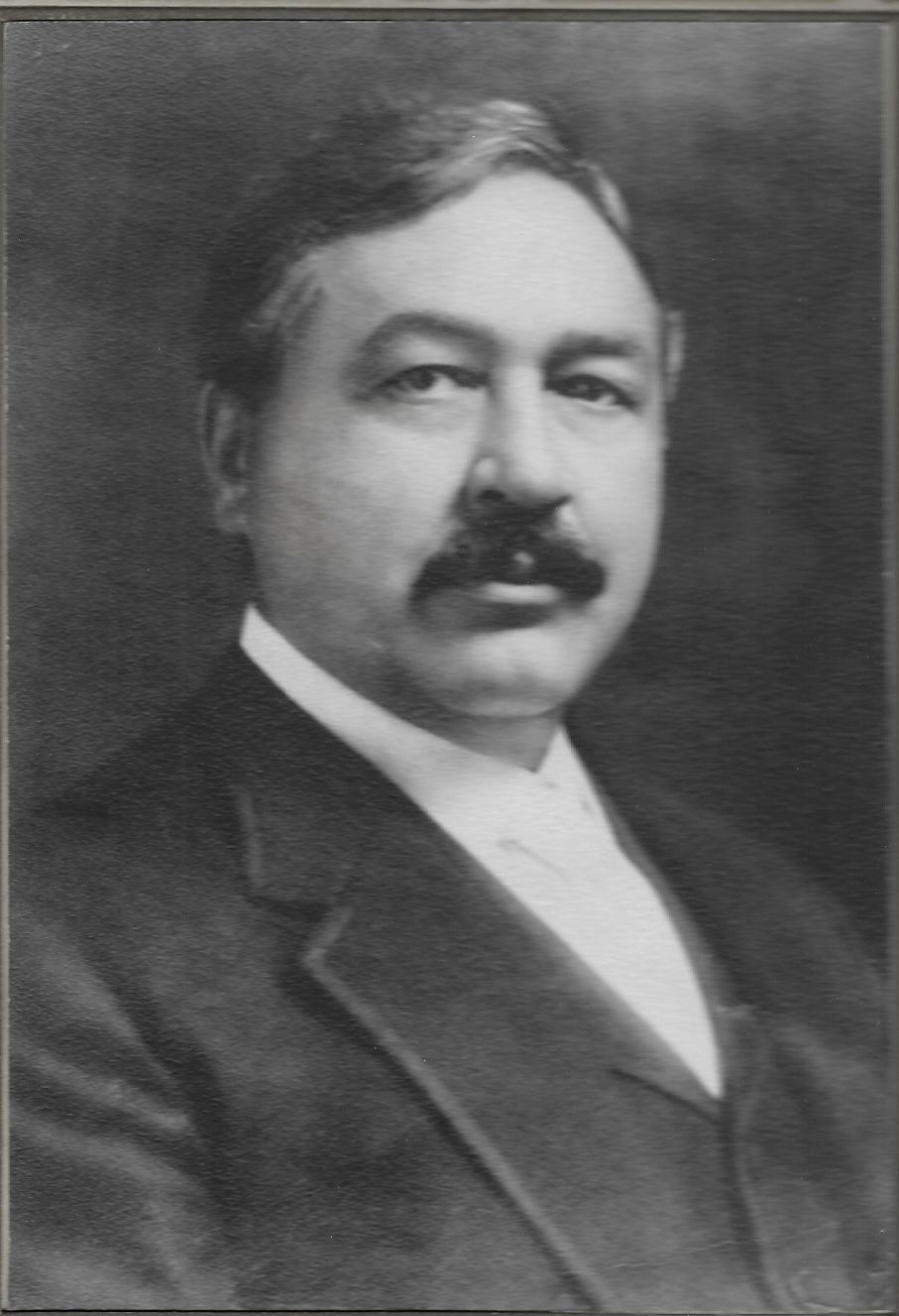 John T. Janssen, the first Chief appointed by the Fire and Police Commission, took office at age 33, serving 33 years as Chief. The Department grew from 181 to 649 personnel and many Department "firsts" took place while he was Chief. The fingerprint system was introduced (1907), Milwaukee's first motorized ambulances went into service (1910), the first motorcycle patrol was started (1910), traffic postmen were assigned (1914) and the first and only police band in America was established. The south side also received its first station at First and Mineral Streets in 1891. Patrolmen earned $70 per month, working 12-hour days, seven days a week, with 10 days vacation per year.
Chief Janssen became known as "The Czar", both by the criminals and his men, for his strict enforcement of the law and Department rules. The keeper of a gambling house could be fined from $100 to $500 and a patrolman docked five days pay for neglect of duty. He was, however, also proclaimed the "Father of The Milwaukee Metropolitan Police Force", and was named president of the Nation Association of Chief's of Police form 1897 to 1899. Milwaukee's population had now grown to 210,000, producing a ratio of one patrolman for every 567 citizens, compared to other cities that averaged about 1,800.
Jacob Laubenheimer
1921-1936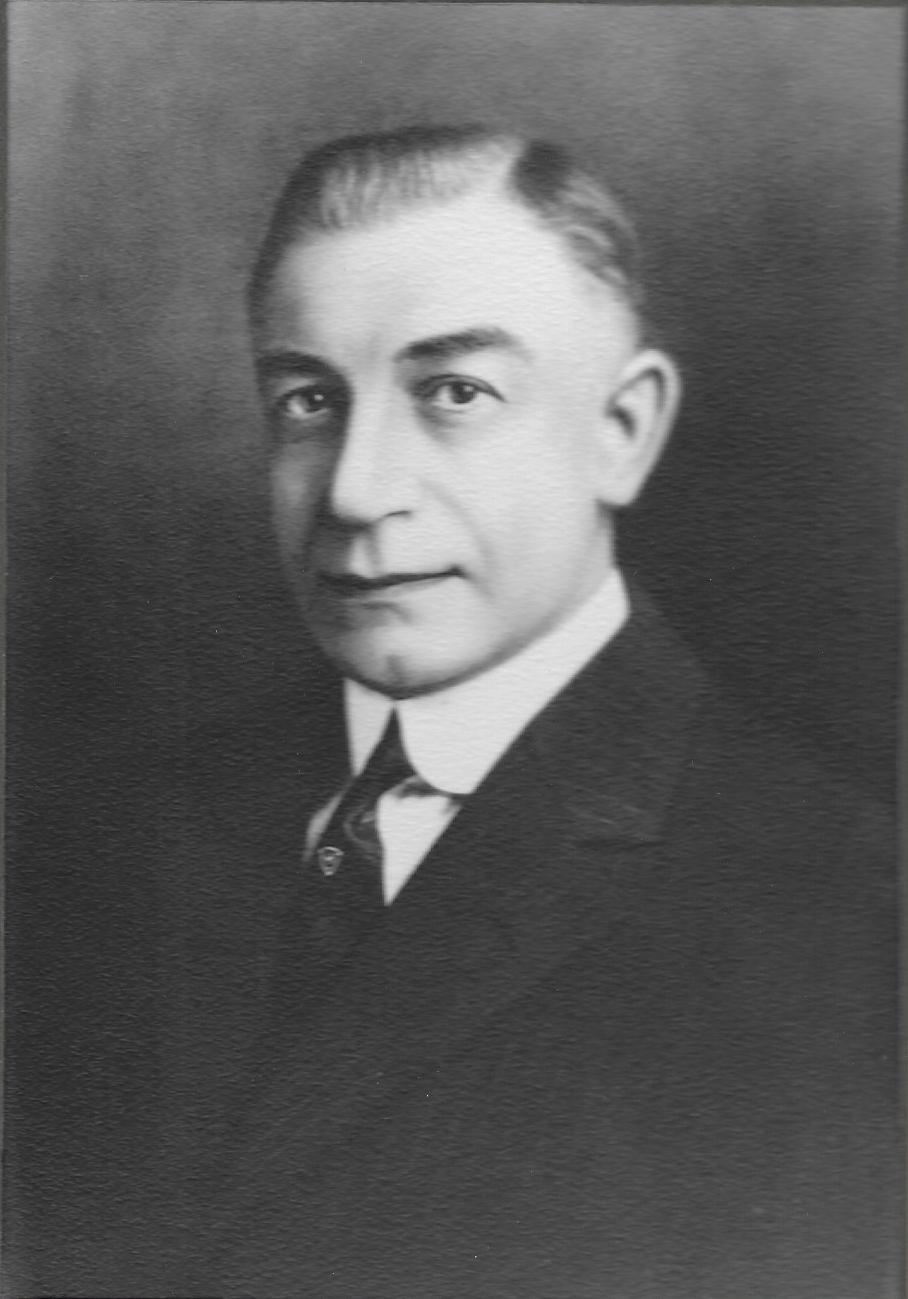 Jacob Laubenheimer was Chief of Police during Prohibition (1920 to 1933), when the Department found it necessary to add high-powered rifles, machine guns and even some armored squad cars. This Chief, who began his career as an assistant secretary, refused to tolerate any "disruptive characters" in the city. The result being that the slogan of the underworld was, "stay away from Milwaukee".
Chief Laubenheimer followed in Chief Janssen's footsteps by instituting even more Department "firsts". He established the first Police Training Academy in the world in 1922, along with the first in-service classes. He increased police service further with auto theft squads, mounted patrolmen (in 1922) and increased Department strength to 705 by 1925, including the Department's first female "policewoman" (1922) and first African American patrolman (1924).
1930 brought the first radio equipped squad cars (receive only), protecting a city of 578,000 people. That same year the Department moved in to the newly build Safety Building, leaving the old station at Broadway and Wells Streets that had served the city since 1857.
When appointed, Chief Laubenheimer made $5,500 per year, while his men earned $1,860. Officers now reported for duty to five district stations and patrolled in Pierce-Arrow squad cars.
Joseph Kluchesky
1936-1945

Chief Joseph Kluchesky rose through the ranks form traffic patrolman, including bodyguard to the Mayor and was superintendent of the Identification Bureau when promoted to Chief. This "War Time" Chief developed one of the best civil defense programs in the country. He demanded that citizens be treated honestly and fairly and that all laws be strictly enforced, which probably contributed to Milwaukee's low rate of 1.3 homicides per 100,000 population.
He continued the motorization of the department instituted by Chief Laubenheimer by adding the Department's first explosives vehicle and armored patrol wagon to the 31 squad cars already in service.
In the early 1940's, a Chief's salary was about $6,500 per year, while his patrolmen earned $2,160.
John Polcyn
1945-1957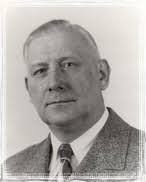 Chief John Polcyn began his career as a patrolman, training recruits in discipline and neatness and using his experience as an ex-Marine sergeant. He rose through the ranks and upon promotion to Chief, stepped up modernization of the Department. Some changes were heretofore unknown and even considered radical. He established the Youth Aid Bureau and also formed a Personnel Bureau. This was beneficial to the Department because over 1, 000 new officers were added during his term as Chief. He activated a narcotics squad and established a special intelligence squad to investigate and curb organized crime. He began one-man squad patrols, combination squad/ambulances, a 40 h our workweek and created the night parking fee system, the first of its kind in the United States.
The Police Aide Program was also established, along with a program promoting better race relations. He was honored by many civic, fraternal, religious and military organizations for his efforts to keep Milwaukee crime free with the best police protection possible, including national recognition by then FBI Director J. Edgar Hoover and U.S. Attorney General Clark.
Howard O. Johnson
1957-1964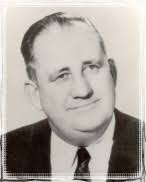 Chief Howard Johnson was a 23-year veteran of the Police Department and the early shift commander when promoted to the rank of Chief of Police. Three years later, the Department had grown to 1,869 members.
During Chief Johnson's term, the Underwater Investigation Unit was established, along with the Harbor Patrol. He modernized the Departments tabulating system, making possible the procurement of criminal records in just minutes. He established the "roving" patrol wagon and developed a standardized traffic accident form, which was instituted statewide.
Chief Johnson began the practice of recognizing exemplary citizens who assisted the Department in some significant manner. His proudest accomplishment, however, was the establishment of "Constitution Day" in 1958, to honor the adoption of the U.S. Constitution. Constitution Day is now observed nationwide.
Harold Breier
1964-1984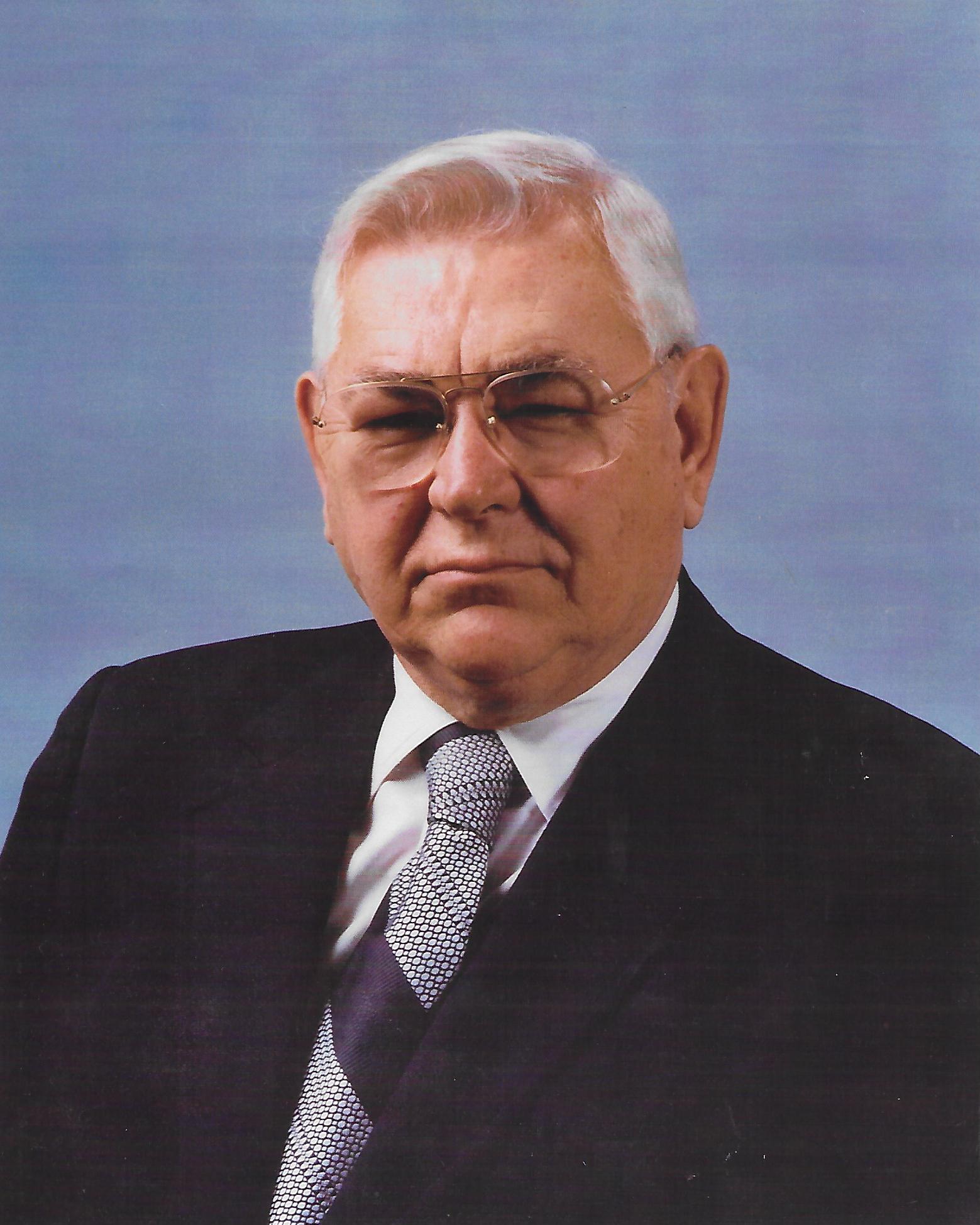 Chief Harold Breier began his career as a patrolman in 1940 and rose through the Detective Bureau ranks to Inspector of Detectives. He was appointed Chief over 63 other candidates who had applied nationwide. A patrolman's salary was $5,694 in 1964 and five years later, the Department had grown to 2,256 members, serving a population of over 800,000. The Tactical Enforcement Unit was established by Chief Breier in 1967.
"Citizen cooperation" was an important concept to this Chief and was emphasized in almost every speech he made. He often credited the citizens with helping to maintain Milwaukee's low crime rate.
Chief Breier had a reputation as controversial and tough and was considered a "law and order" Chief. He was often compared to FBI Direct J. Edgar Hoover. When one of "his men" was seriously injured in the line of duty, it was common for him to go to the hospital and visit that officer personally.
He led the Department for 20 year and retired in 1984, the same year that the State Senate Bill #56 was passed, conferring more power over the operation of the Milwaukee Police Department to the Fire and Police Commission
Robert Ziarnik
1984-1989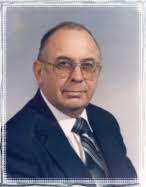 Chief Robert Ziarnik began his career as a patrolman in 1950. Prior to that he served in the U.S. Navy for three years and during his law enforcement career, served in the U.S. Army and U.S. Coast Guard Reserves. During his career, he was a lieutenant at District's One and Five, Captain in the Vice Squad and Personnel Bureau and headed the Police Academy. He retired from the position of Inspector of Police in 1983 and came out of retirement in 1984 to serve as Chief of Police.
Under Chief Ziarnik's direction, the officers' uniform design and material were upgraded from wool to cotton and nylon, thereby improving looks and ease of maintenance. He established a citywide Metropolitan Division, with headquarters in the First District, which was absorbed by District's Two, Three and Five. That Division was abolished in 1991 and District One was re-established, although smaller than the original.
His service to the Department had spanned more than 35 years when he retired for a second time as Chief in 1989.
Philip Arreola
1989-1996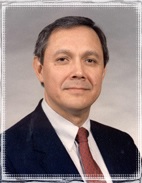 Philip Arreola became the first chief of the modern era to be appointed from outside the Department and also was the first Chief of Hispanic heritage. Chief Arreola served on the Detroit, Michigan Police Department for 27 years, attaining the rank of Commander. He also served as Chief of the Port Huron, Michigan Police Department before being named Chief in Milwaukee.
Chief Arreola is an attorney, having received his Juris Doctor Degree from Wayne State University in 1985 and he is also a 1977 graduate of the Federal Bureau of Investigations' National Academy in Quantico, Virginia.
Chief Arreola is a strong advocate of the philosophy of community oriented policing, which promotes stronger relationships between officers and citizens, as well as the use of creative problem solving techniques. Metcalfe Park, the Harambee Project and Avenues West are examples of Community Oriented Policing Demonstration Projects that serve as "laboratories" in which community oriented policing can be refined for eventual implementation on a city-wide basis.
Arthur L. Jones
1996 - 2003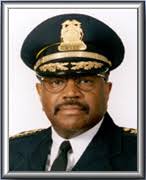 Chief Arthur L. Jones was sworn in as Milwaukee's 16th Chief of Police, and the first African-American to serve in this capacity, on November 15, 1996. He began his career as a police officer in October, 1967. He served as the Deputy Inspector of Police in charge of the Special Operations Bureau prior to his appointment as Chief. He served as the Deputy Inspector of Police in charge of the Special Operations Bureau prior to his appointment as Chief. He served in several other capacities including Lieutenant of Detectives assigned to the Special Assignment Division, primarily responsible for protecting the Mayor.
Chief Jones implemented the "broken windows" philosophy in the Milwaukee Police Department which holds that if smaller problems of crime and disorder are left unattended, they lead to bigger problems. This initiative focused all the Department's resources on reducing crime and placed greater accountability on all members to enforce the laws and ordinances in effect in our city. Chief Jones also implemented tighter organization controls that helped that Department operate more effectively and efficiently.
Chief Jones is an ardent supporter of technology to enhance our ability to serve the public. He increased the use of computers in crime analysis to detect where crime was occurring so that resources can be directed to those areas. He added mobile data terminals to our fleet and upgraded computer systems to meet the demands of the Department. He also ordered the use of laser and radar technology to help improve traffic safety.
Chief Jones is a fierce advocate of individual rights and believes everybody should be treated with dignity and respect. Equal opportunity was afforded every member of this Department which improved public confidence and support of its police department.
Chief Jones' strong and dedicated leadership led to a reduction in crime and disorder and enhanced quality of life in the City of Milwaukee and restored the proud tradition and legacy of the Milwaukee Police Department.
Nannette Hegerty
2003 - 2007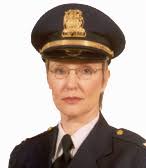 Nannette H. Hegerty was sworn in as Milwaukee's 17th Chief of Police on November 18, 2003 and took office the following day.
Chief Hegerty joined the Milwaukee Police Department in 1976 and attained the rank of Captain of Police. She served the Police Department in various assignments including patrol, criminal investigations, vice related investigations, and sensitive crimes. Chief Hegerty has commanded the Juvenile Division, the Fifth Police District, the Sensitive Crimes Division, and served as the Deputy Director of the Training Bureau.
In April 1994, President William Clinton appointed Chief Hegerty to the position of United States Marshal for the Eastern District of Wisconsin, Under her leadership, the Eastern District of Wisconsin was awarded the 2001 "District of the Year" award by the United States Marshals Service.
Chief Hegerty earned a Master of Science Degree in Management, and she brings to the Department a strong commitment to professionalism and leadership. Chief Hegerty has made it her personal goal, and the mission of the Milwaukee Police Department, to provide efficient and effective police service to the citizens of the City of Milwaukee. In the tradition of community policing, Chief Hegerty seeks to work with Department members and members of the community to improve neighborhoods by reducing crime and maintaining a safe environment in the City of Milwaukee.