Canine Unit (K9 Unit)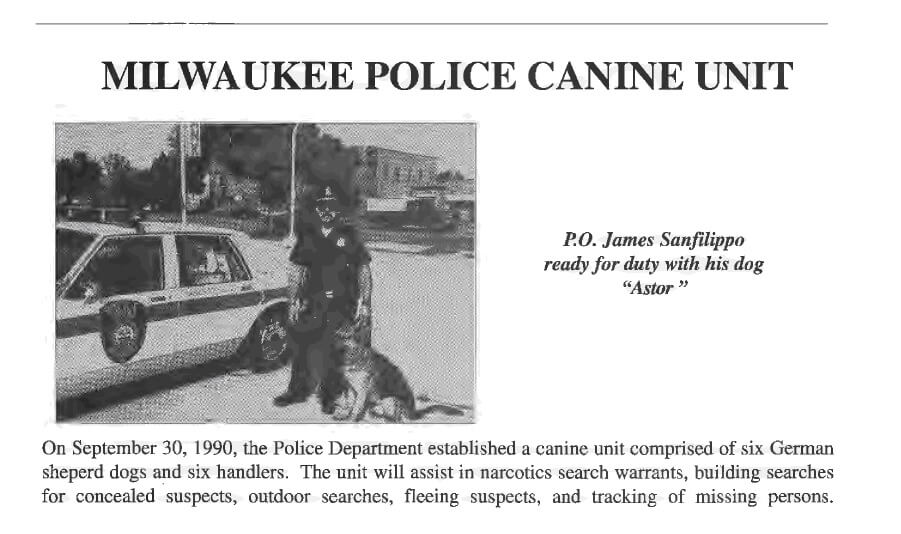 On Tuesday, September 4, 1990, the department's first three (3) officer/canine teams began training at North Central Canine Institute (N.C.C.I.) in Muskego, WI. A total of six teams were trained by January 1991 and were assigned to the Canine Unit of the First Metropolitan Section. Each dog was a European bred German shepherd between two and three years old. These canines were trained in patrol functions including handler protection, suspect apprehension, building/area searches, tracking, and narcotics detection. They received their preliminary training in Europe prior to being imported for our department and had all received their proficiency titles in obedience and protection skills from their originating locales. The additional training to prepare them as police service dogs was received at North Central Canine Institute. The Canine Unit Teams worked between 11:00 AM and 3:00 AM daily. The canine teams patrolled the whole city.
In the first months of operation, the Canine Unit had many success stories. The Unit had participated in over 1,000 arrests involving murder, armed robbery, burglary, sexual assault, and narcotics. The Canine Unit had put on informative presentations for school and civic groups. The six original Canine officers were Officer Susan Black, Officer Dave Conroy, Officer Don Gaglione, Officer Dale Racer, Officer John Sullivan, and Officer James Sanfilippo. All of the Milwaukee Police Department Canines are Schutzhund trained and all hold at least a Sch I title. Schutzhund is a ring sport which tests a canine's abilities in tracking, obedience, and protection.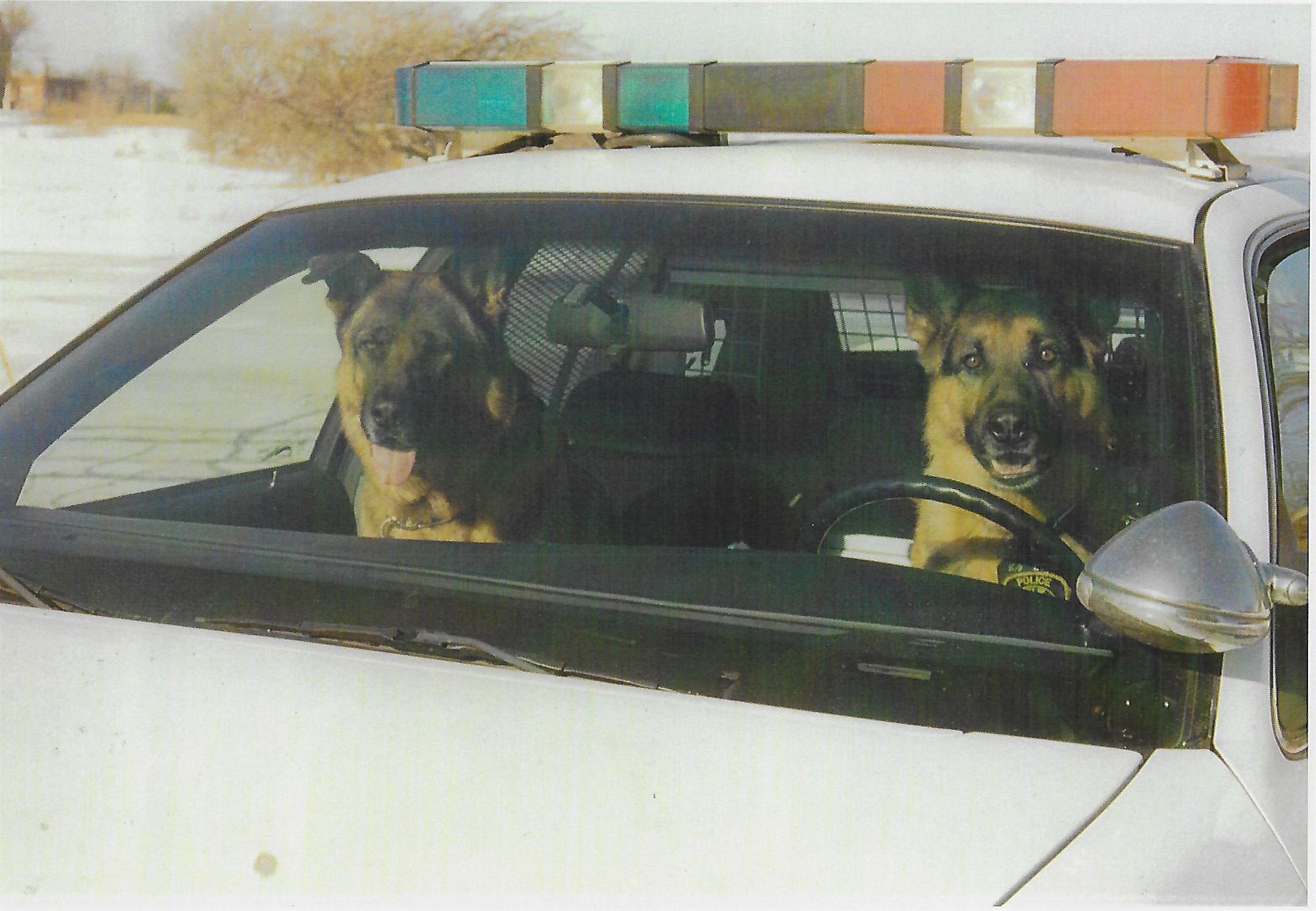 As of 2018, the Milwaukee Police Department Canine Unit has nine (9) K9 teams. The canines are German Shepherds from Germany and are trained for suspect apprehension, drugs, and firearm detection. Two of the canines are also certified in explosive detection.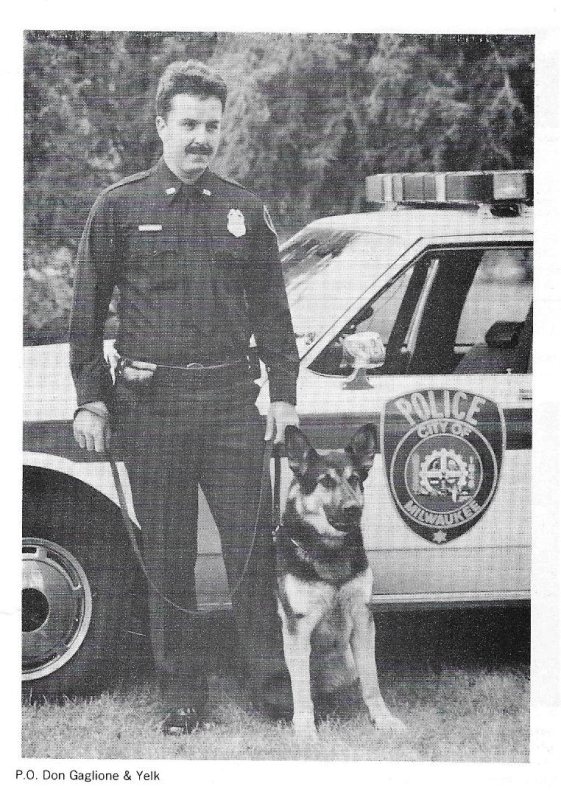 P.O. Don Gaglione & Yelk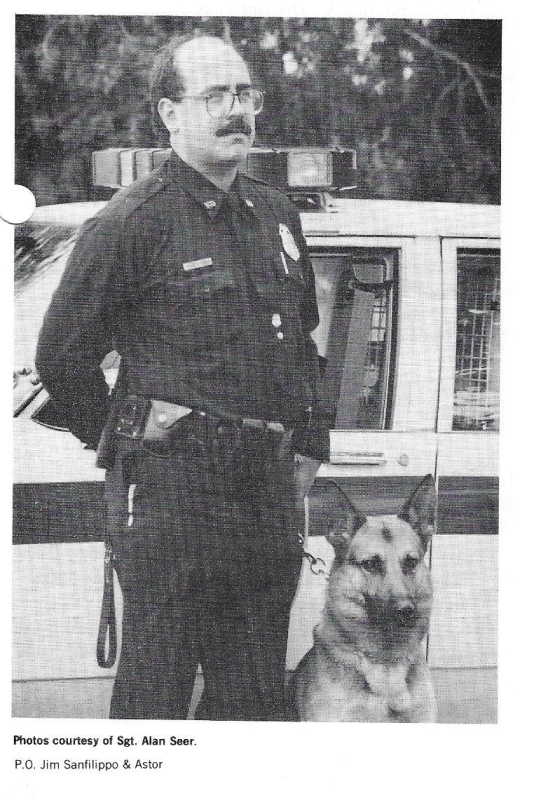 P.O. Jim Sanfilippo & Astor
Photos courtesy of Sgt. Alan Seer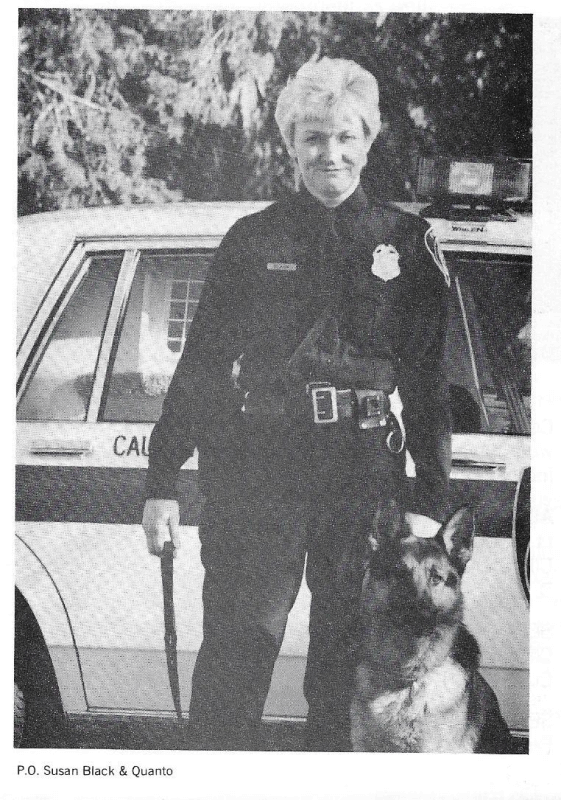 P.O. Susan Black & Quanto