2020 Annual Meeting-CANCELLED/RESCHEDULED
2020- Annual Meeting- CANCELLED/RESCHEDULED

Saturday, May 9, 2020 9:00 AM

Police Academy- Library area.
Inviting all members to the Annual Meeting. Each year 2 board positions are up for renewal. Anyone interested in running for one of these positions- contact: Steve Basting phone/414-235-6618 email: sbasting@milwaukeedowntown.com
***** DUE TO THE RECENT COVID-19 PANDEMIC, the annual meeting will be cancelled and rescheduled for a future date. Per health risk concerns and CDC guidance, the decision was made to reschedule. ********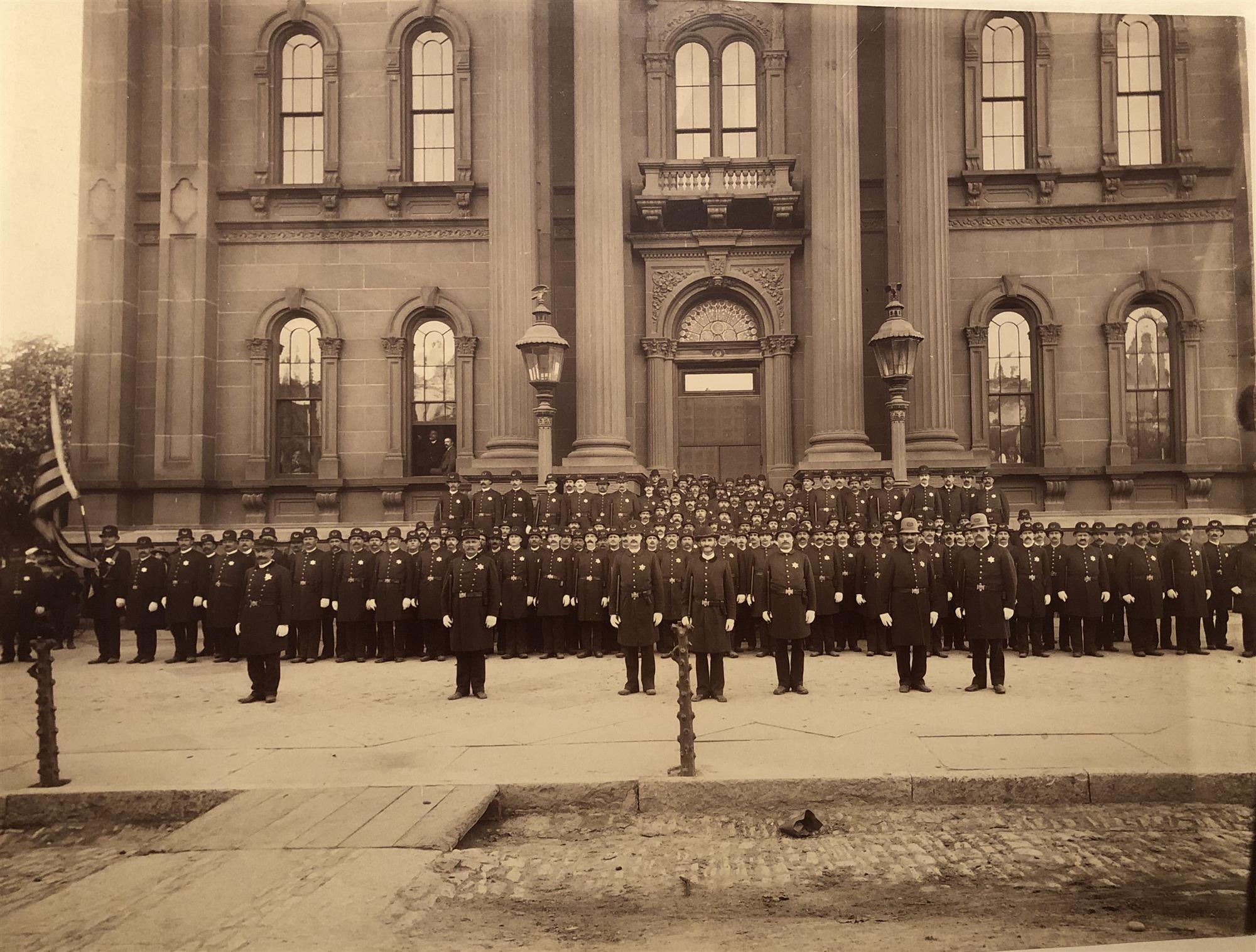 Milwaukee Police Department standing in front of the courthouse in Milwaukee.
Photo taken- March 1894.